Update I — Kahala : See EH-xtra item.
Update II — Wells: Last month, we reported on the ongoing problem the state Commission on Water Resource Management has with well owners and diverters of surface water failing to report their monthly water use as required by law. On October 15, staff briefed the commission on outreach efforts to boost compliance with regard to ground water reporting.
The commission has so far issued two contracts for some $423,000 to investigate non-reporting wells, remind or inform those responsible for reporting of their duties, and to show them how to use the commission's online reporting system. The work began in 2014 and continues today.
Wells on O'ahu (except Wai'anae) and the 'Iao aquifer system on Maui were assessed under the first contract. Work under the second began in 2017 and focused on wells on Moloka'i and the rest of Maui.
As a result of the outreach, "The number of production wells reporting statewide increased from 27 percent in 2008 to 53 percent in 2019," a commission staff report states. (Our October 2019 article had cited the figure in the newly adopted Water Resources Protection Plan, which stated that the reporting rate was only about 46 percent.) For the areas targeted under the contracts, production well reporting has increased 235 percent since 2008, the report added.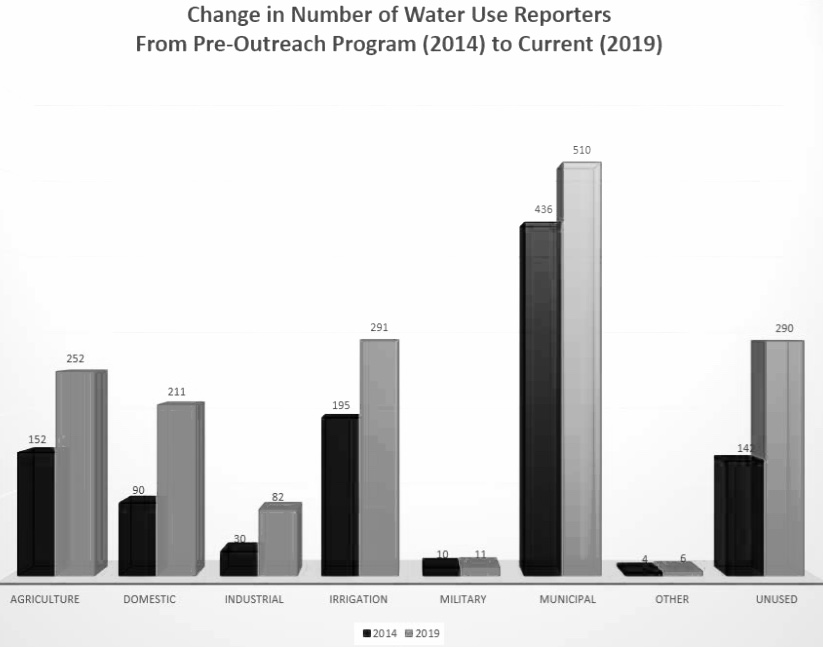 The assessment also identified about 450 new wells that are candidates for abandonment. The good news, the report states, is that those wells have not been causing any pumpage impacts. The bad news, however, is that until they are capped, they pose a contamination risk to the aquifers below.
The report noted that 119 well owners or operators either did not respond to the contractor or denied its personnel access to the well or site. "We need to finalize penalty and enforcement policy/rules," it states.
Commission staff are looking to assess wells in Wai'anae and on Hawai'i island next; to seek greater compliance with chloride, water level, and temperature reporting; and to win legislative approval of two new staff positions to focus on well abandonment, the report states.
— Teresa Dawson