Out of Sight, Out of Mind
---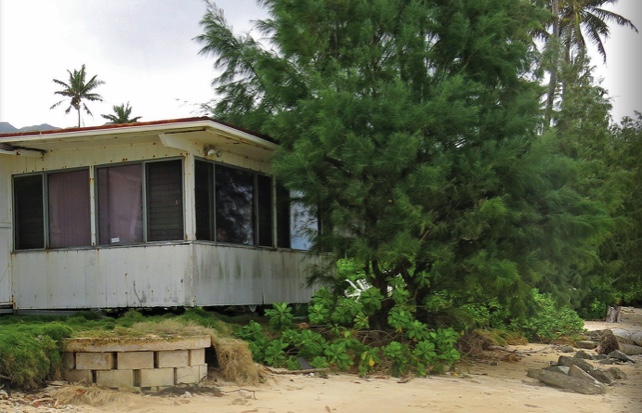 Discussions of sewage are not generally the topic of polite conversation. With cesspools and pipes that carry human waste to treatment plants usually hidden well out of view, critical matters of sanitation rarely receive the attention they are due.
But in every climate change scenario, the thousands of cesspools and other sewage infrastructure in Hawai'i that lie just feet from the coast are pretty much sure to fail. And the consequences will be disastrous for not only human health, but the health of nearshore ecosystems as well.
In this issue, we look at the mechanisms of that failure, the seeming inability of the state to address it, and an example of how one planning body's discussion of the problem, in deliberating on a permit for a Kona B&B, highlights the hurdles in arriving at a solution.
---
Recent Editions