With our June edition Environment Hawai`i completed 25 years of continuous publishing. It's a milestone we will be celebrating on August 14, at the `Imiloa Astronomy Center in Hilo.
Our guest speaker will be Chip Fletcher, associate dean for academic affairs and professor of geology and geophysics at the School of Ocean and Earth Science and Technology, University of Hawai`i at Manoa.
Fletcher is perhaps the state's fore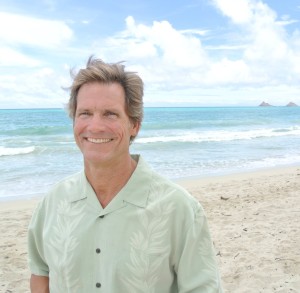 most expert on sea level rise and other impacts of climate change on Hawai`i's coasts. He has more than 100 scientific publications to his record and several books, including Climate Change: What the Science Tells Us (J. Wiley & Sons, 2013).
His lab at SOEST has produced several interactive maps, showing selected areas of O`ahu as they are progressively inundated by sea-level rise as predicted in the most reliable models of climate change.
For his work in this area, the Environmental Protection Agency honored him with its Environmental Achievement Award in Climate Change Science in 2011. For his teaching, he has twice received the University of Hawai`i Chancellor's Citation for Meritorious Teaching. He was also the 2006 recipient of the Hung Wo and Elizabeth Lau Ching Foundation Award for Faculty Service to the Community given by the University of Hawai`i Board of Regents. In 2001, he was honored with the Robert W. Clopton Award for Distinguished Community Service.
Tickets to the event, which includes live music, a buffet dinner, and silent auction, are $65 per person (cost includes a $20 tax-deductible donation).
For reservations, call 808 934-0115 or email ptummons@gmail.com