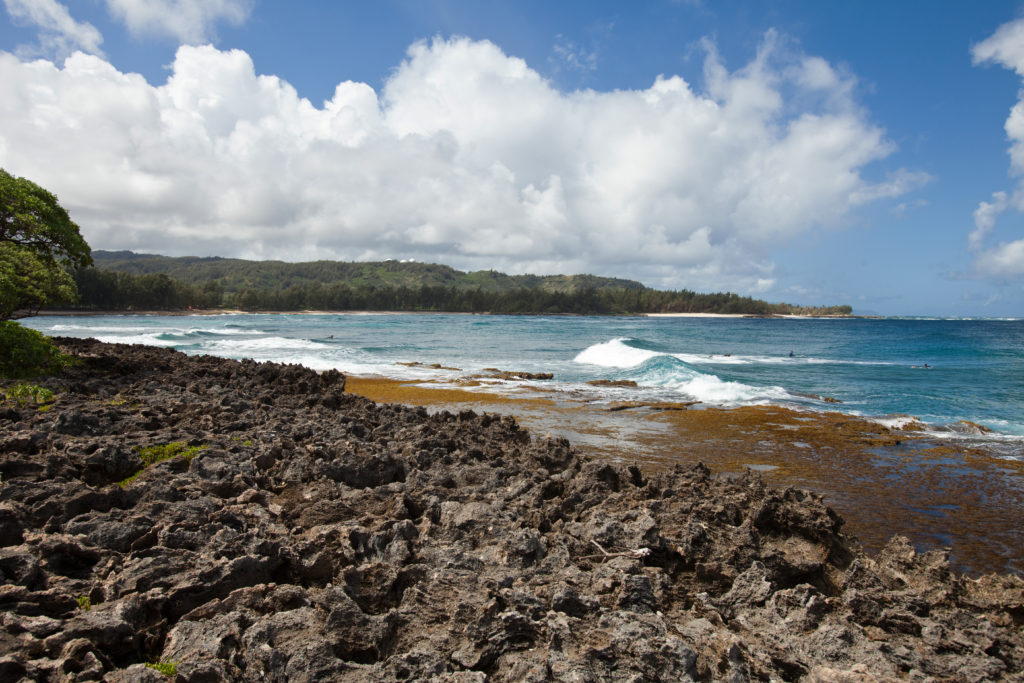 "This is one of the really cool things the state does. We come away from this every year feeling we did something, we really did something," said outgoing Legacy Land Conservation Commission member John Sinton at the group's meeting last month.
Every year for the past decade, the commission has been making recommendations to the state Board of Land and Natural Resources on how to allocate millions of dollars in Land Conservation Funds for the purchase of easements and/or land to protect valuable natural areas from development.
Under the Legacy Lands Act, signed by Gov. Linda Lingle in 2005 and amended a few years ago, ten percent of the state's conveyance taxes or $6.8 million, whichever is less, is deposited into the Department of Land and Natural Resources' Land Conservation Fund. The Legislature has traditionally set the program's spending ceiling at $5.1 million. About $4.5 million goes towards grants, while the rest pays for overhead costs.
The funds are intended to be used to help acquire land for watershed and habitat protection, or for the preservation of coastal areas, ocean access, cultural and historic sites, recreational and public hunting areas, parks, natural areas, agricultural production, and open spaces or scenic resources.
The very first round of projects to be approved for funding included the purchase of 11 acres by MA`O Farms in West O`ahu and Hawai`i County's acquisition of more than 500 acres of coastal lands at Kawa. Since then, the Land Board has approved about four dozen projects in total. More recently, the program has supported the widely publicized purchase of 181 acres along O`ahu's Ka Iwi coast and the protection of hundreds of acres at Turtle Bay.
Had all approved acquisitions and easements over the past decade been completed, they would have protected some 30,000 acres at a cost of about $35 million. But not all projects that receive Land Board approval are completed in a timely manner, or at all.
According to a map prepared recently by Legacy Land Conservation Commission chair Theresa Cabrera Menard, who is also a GIS specialist for The Nature Conservancy of Hawai`i, only two dozen or so purchases had actually been completed as of press time, while another 17 were pending completion. (According to program specialist David Penn, some of those numbers may change soon as some of the pending projects reach completion.)
The DLNR's Division of Forestry and Wildlife has received approval for the most Legacy Conservation projects. It's received some $3.2 million for pending and completed projects totaling more than 8,000 acres as of press time.
"This is a great program. We've bought so many lands," DOFAW administrator David Smith told the commission last month. "Buying lands is one of the most important things we can do."
An Imperfect Process
Discussion at the commission's meeting last month revealed the many reasons why an approved land acquisition or conservation easement can take years to complete or may fail altogether: a lawsuit, appraisal disputes, title issues, a funding lapse, even confusion over who pays due diligence costs. (Normally, the landowner must provide proof of ownership as well as a survey of the property to be conveyed. If a project receives Land Board approval, the Land Division will order an appraisal. For former agricultural lands, it may also require a Phase 1 or Phase 2 environmental survey be done at the state's expense.)
Sometimes delays are caused by a combination of things, as in the case of DOFAW's planned purchase of 800 acres within the Pua`ahala watershed on Moloka`i, which was approved by the Land Board in 2015.
Malama Minn, a project development specialist with the DLNR's Land Division who helps shepherd projects to completion once they receive Land Board approval, told the commission that the Pua`ahala lands are made up of ten separate residential-,  agricultural-, and preservation-zoned properties.
"It being on Moloka`i, as well, is a unique challenge for our appraiser," she said. What's more, she added that her division is missing some of the necessary surveys and title reports.
When it comes to the quality of title the division wants for any lands the department is purchasing, "we prefer warranty deeds, [but] getting warranty deeds is challenging," she said. "We're looking at what is the best possible title we can get."
"The complexity of the acquisition, we knew it was going to take some time," she said, adding that the DLNR was also being very conscientious about maintaining public access.
"When you talk about fencing and the hunting community, it can be very contentious. We're trying to get the population to support this acquisition," she said.
In other cases, it's not clear at all who owns the land.
For one of the earliest projects to receive approval — the DLNR Division of State Parks' acquisition of seven acres around the Kukuipahu heiau in North Kohala — Hawai`i County's property website shows that the state already owns the land and the DLNR has been unable to find a point of contact for the actual owner, Minn said.
"Some landowners know they don't have clear title [to the land] and they want to get rid of it. We think we're getting a good deal, doing it for conservation reasons … We find out they don't have clear title and they owe taxes on it," she said.
Sometimes, Minn suspects, the landowners aren't really interested in selling their property for conservation purposes. Rather, they just offer their land for sale under the Legacy Land program because they want a free appraisal from the state or help determining title, she suggested.
"Landowners looking to sell a property for a long time, … sometimes they're looking at 'What is my property worth? Maybe I can get the state to appraise it and shop it around.' … That's why we have projects sitting on the books for years and years and years," she told the commission.
* * *
Legacy Land Legislation
"Every year, the legislature wants to attack this program," and spend the money that goes into the Land Conservation Fund on other things, DOFAW administrator David Smith said. This past session, while legislators largely left the program alone, they did pass House Bill 839, which calls for an audit of expenditures from the fund — at least those between July 2015 and the end of this month — to determine whether they "were in compliance with laws and in accordance with the terms of the contracts, grants, and memoranda of understanding and whether contractors and awardees were adequately screened and qualified."
The time period to be audited coincides with a "funding debacle," as program specialist David Penn called it, that occurred at the end of fiscal year 2016. The Legacy Land program's previous administrator left in late 2015. The department's failure to fill her position in a timely manner resulted in contracts for three non-state projects that had been approved in 2015 (except for the Ka Iwi coast lands) not being completed in time to encumber more than $2.2 million. Funds came or will come from subsequent appropriations. As a result, only $800,000 was available for projects this year.
Gov. David Ige had not signed the bill as of press time.
In his proposed budget, House Bill 100, Ige requested that the Legacy Lands program be reimbursed the $2.2 million that had lapsed, and be granted $1.7 million in additional funds. The legislature "did not concur" in its final version of the bill.
The Legislature did, however, appropriate $1 million to DOFAW — which didn't ask for it — for the acquisition of potential `elepaio habitat at Paiko Ridge that has been targeted for development. It also appropriated nearly $24 million in capital improvement project funds for agricultural land acquisitions in North-Central O`ahu by the state Agribusiness Development Corporation.
Bills that would have increased the amount of money going into the Legacy Conservation Fund — HB 69, 221, and 1570 — all passed first reading, but ultimately failed.
— Teresa Dawson
June 2017