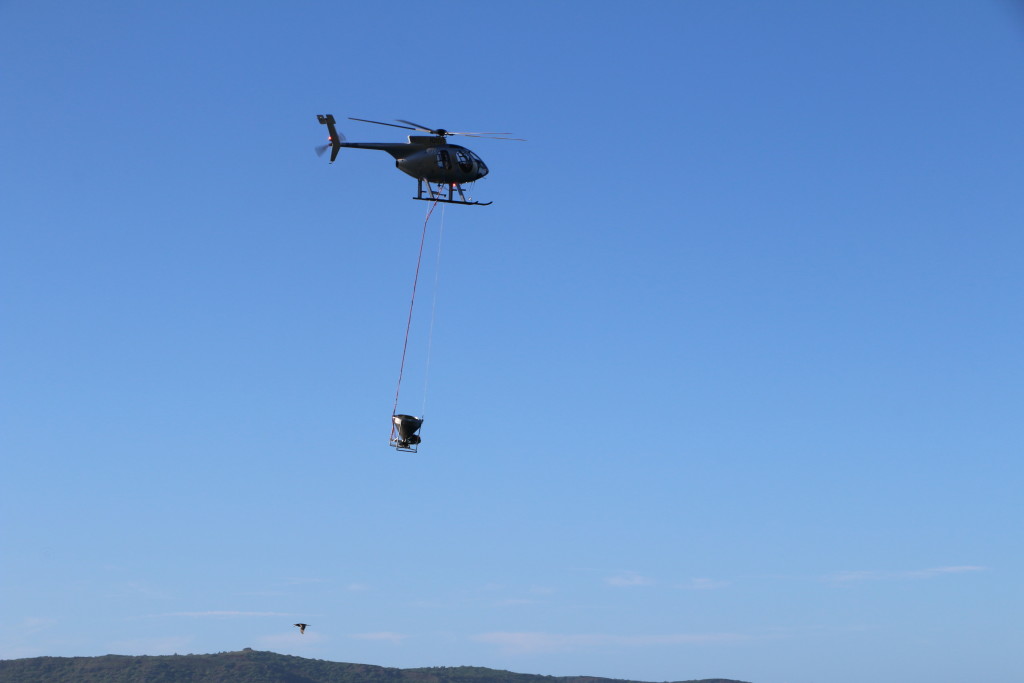 It's too soon to say what the Lehua rat eradication/restoration project will ultimately look like, but public comment on its draft environmental assessment as of press time was minimal (only four comments) and mixed (two neutral, one supportive, one asking if there was an alternative to using rodenticide).
The same can't be said of the U.S. Fish and Wildlife Service's June 2015 Notice of Intent to prepare a programmatic draft environmental impact statement for invasive rodent and mongoose control and eradication on U.S. Pacific islands within the National Wildlife Refuge System and in native ecosystems in Hawai`i, which contemplates aerially broadcasting anticoagulant rodenticides.
The original comment period ended in October 2015, but was reopened in December. When the comment period ultimately closed on April 7, 2016, the agency had received 7,282 comments, the vast majority of which were in opposition to the aerial broadcasting of rodenticides. Many of the the comments were identical or very similar, calling the practice "irresponsible" and "highly dangerous" to humans and non-target animals, and urging the agency to abandon its plan.
Supportive comments were received from local and national wildlife conservation groups, as well as local resource managers and professors.
One commenter in support of the PEIS criticized the nearly uniform backlash. Kyle Pias, who works with the Kaua`i Forest Bird Recovery Project, stated, "Most of the people speaking out against this effort likely could not even name any of the native flora and fauna which this effort would protect. They have not seen the remains of an `A`o chick outside of its burrow after having been savaged by rats. They have not seen a Haha`aiakamanu stripped of its bark by rats and slowly dying, the loss of it's flowers causing I`iwi and `Amakihi to go hungry. They have not heard the haunting calls of an `Ua`u colony in the middle of the night under a full moon, knowing the birds are landing in a forest filled with waiting rats. They have never seen the fierce battles between breeding `Alae `ula or the graceful landing of Koloa maoli, birds that continue to thrive only on Kaua`i because mongoose have not yet taken over the island."
He continued that as a wildlife professional, he understands the devastating impact invasive animals have had on the native wildlife.
"The scope of the problem means that all solutions must be considered, including the use of rodenticide, when alternative control measures are unavailable (and I challenge anyone that argues that mechanical trapping over a large area in the mountains of Kaua`i is feasible to go out and try it for a month, nevermind indefinitely)," he wrote.
According to Reese Phillips of the Fish and Wildlife Service, some of the suggestions made by commenters about control methods that perhaps should have been considered have resulted in the agency revamping its approach. A revised document is several months to a year away, in part because of limited staff, he said.
"Our team is small. To begin with, we had four. Two left," but there have been some new hires, he said.
— Teresa Dawson