Posted 04/24/2014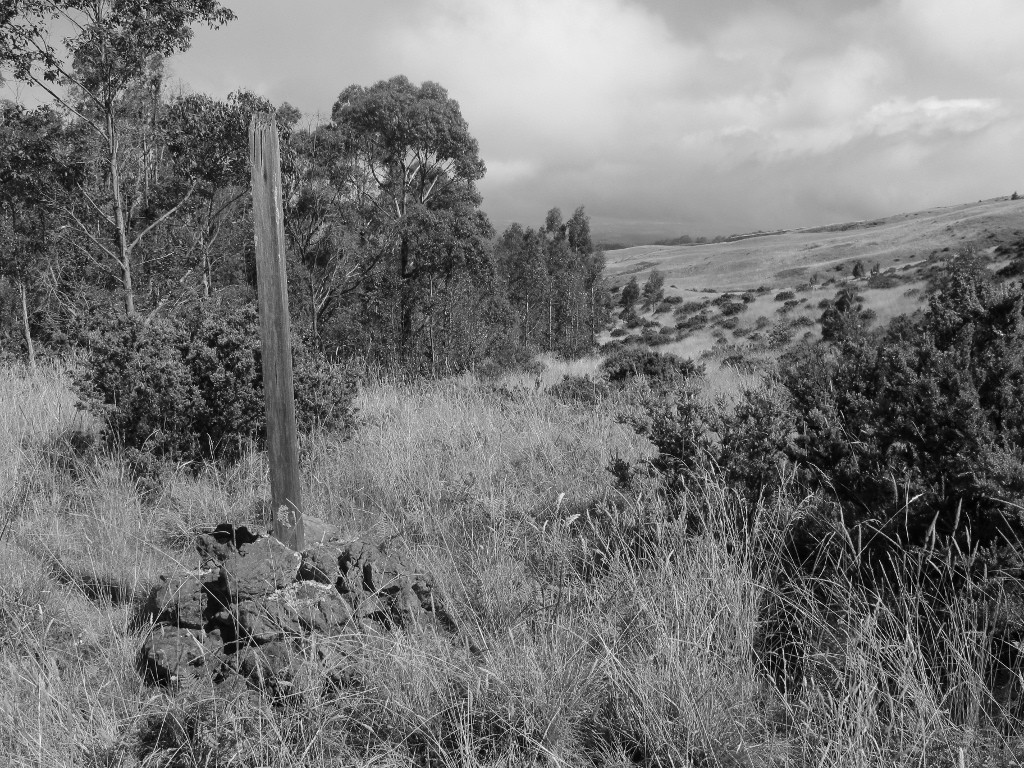 The long and acrimonious dispute over ownership of the Haleakala Trail has been decided. On April 23, a jury determined that the state of Hawai`i does indeed own the six-foot-wide trail extending from Makawao up to Haleakala crater.
As Environment Hawai`i reported in our February 2014 edition, the state had come to the lawsuit, filed by Public Access Trails Hawai`i (PATH), with its feet dragging. For years, state attorneys and the Department of Land and Natural Resources' Division of Forestry and Wildlife had attempted to come to an agreement with adjoining landowner Haleakala Ranch, allowing for public access, subject to very stringent limits. But earlier this year, the Board of Land and Natural Resources rejected that, and the lawsuit, filed in 2011, went to jury trial.
According to a statement from PATH, "At trial, the state and plaintiffs presented evidence showing public use and government ownership of Haleakala Trail, including documents from the Hawai'i State archives, government maps, newspapers, legislative journals, and travel narratives including those from Mark Twain, Jack London and Isabella Bird. There was also expert testimony from Anthony Crook, a professional surveyor, Doris Moana Rowland, the Na Ala Hele State title abstractor, and Richard Stevens, Ph.D., a world historian and expert trail researcher….
"Evidence at trial demonstrated that Haleakala Trail was a continuation of a long-established native Hawaiian trail, which connected to an overland pass across East Maui through Haleakala Crater. Westerners began ascending Haleakala Trail long before the Mahele of 1848. Later, the government significantly improved Haleakala Trail through two major public work projects, by the Kingdom of Hawai'i in 1889 and by the Territory of Hawai'i in 1905. "
According to David Brown, PATH's executive director, the next and final phase of the trial will determine the issues remaining in the case—namely historic preservation of Haleakala Trail and securing meaningful public access. "We have a moral obligation to protect Hawai'i's past, including its rich history of trails," Brown said. "The longer we wait to protect Hawai'i's cultural legacy, the greater the risk it will be lost forever for generations to come."
For details, or to learn more about PATH, see http://pathmaui.org