Posted 04/09/2013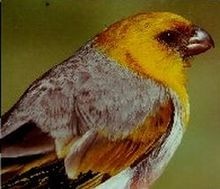 Efforts by the Hawai`i County Council to outlaw aerial hunting of mouflon and sheep on Mauna Kea have been struck down by U.S. District Judge J. Michael Seabright.
Following a short hearing in Seabright's courtroom on April 8, he issued an order that will protect the state of Hawai`i and any of its contractors from prosecution by the county for violation of the ordinance adopted last year and intended to stop the aerial shoots.
Seabright found that a court-sanctioned agreement in 1998, specifying state actions to comply with an order to protect the endangered palila bird (Loxiodes bailleui), gave the state immunity against any efforts by county prosecutors to enforce the ordinance or a state law that prohibits shooting wildlife in flight — a law that, in its 20 years of existence, has never been enforced.
David Henkin, the Earthjustice attorney representing the plaintiffs in the original lawsuit — the Hawai`i Chapter of the Sierra Club, the Hawai`i Audubon Society, and the National Audubon Society — stated in a news release: "We reached a court-ordered agreement with DLNR in 1998 that a minimum of two aerial hunts per year were needed if we were to have any chance of removing sheep and goats from Mauna Kea. DLNR should not have suspended those hunts without talking to us and the court first. That decision really set back efforts to save the palila, but hopefully we can get back on track."
According to the press release, Earthjustice didn't find out that the state had suspended hunts until February of this year. It then prodded the DLNR to return to court to resolve the issue. The DLNR and Earthjustice jointly asked the court to find that the ordinance did not prohibit the state's aerial shoots.