On August 13, the Land Board fined the archaeological firm Garcia and Associates (GANDA), and one of its principals, Cacilie Craft, $144,000 after determining it had failed to prevent damages to historic sites on land in North Kona owned by their former client, Nichole Kanda.
The board assigned a $5,200 fine to Kanda, who worked with Craft in 2018 on an archaeological inventory survey and preservation plan for the historic features on the land.
The survey identified 13 sites with 57 components. Nine were traditional Hawaiian sites and four were post-contact sites associated with ranching, according to a report by the State Historic Preservation Division (SHPD). The plan called for a five-meter-wide buffer zone around each feature and required that only hand tools be used to clear vegetation.
But Kanda's grubbing work in early 2019 was not limited to hand tools. It included the extensive use of a bulldozer.
Despite her and her family's efforts to flag all of the sites identified in the AIS, and even with an archaeological monitor on site, dozens of features ended up being altered or destroyed.
On September 17, 2019, apparently unaware of the damages, Craft forwarded to SHPD an unsigned, undated letter from the monitor, Leinaala Benson. The letter, according to a SHPD report, stated that all grubbing work had been done in compliance with the preservation plan, and no archaeological sites had been disturbed. "Ms. Benson explicitly states in her letter that the archaeological sites were intact," SHPD wrote.
But just a week later, an attorney for Kanda informed SHPD that Kanda may have damaged some sites. Kanda had hired a different archaeological firm to assess her property for any potential violations. The firm, ASM Affiliates, found that the buffer zones for 12 of the 13 sites were encroached by mechanical grubbing activities — and it also found 11 new sites that had not been previously documented.
In October 2019, the County of Hawaiʻi issued Kanda a notice of violation for grading without a permit. Had she obtained the proper permit, SHPD would have had to review and approve the work she had planned.
SHPD conducted its own inspection in February and found walls, complexes, and cobble mounds and cairns had been damaged or destroyed.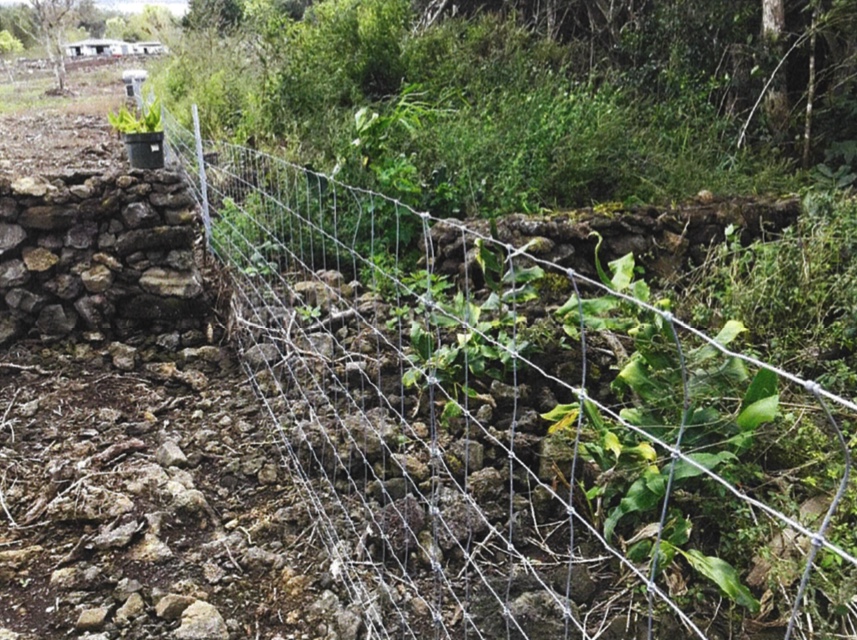 The division found that Kanda violated state law when she had her property bulldozed without a grading permit and SHPD reviews and approvals. It also determined that GANDA and Craft were responsible for ensuring that Kanda complied with mitigation commitments and permit conditions.
It adds in its report to the Land Board that Hawaiʻi Administrative Rules state that "[s]hould a party alter an archaeological property without a permit or should not fulfill a permit's conditions, the principal investigator of the archaeological work or the firm, or both shall be subject to penalties."
"Both GANDA and Ms. Craft violated [state historic preservation laws] by failing to perform their respective duties … and failing to halt the unpermitted grubbing and grading that resulted in damage and alteration to archeological features on the property," the division stated.
SHPD recommended that the Land Board assess the maximum fine of $10,000 for each of the 40 individual features that had been damaged, an overall injury and destructive impacts fine of $10,000, plus a fine of $5,000 for administrative costs, for a total fine of $415,000.
It recommended that 80 percent of the fine ($332,000) be levied against GANDA and Craft. As for Kanda's portion, SHPD recommended that the remaining fine of $83,000 be reduced by $15,000, which is what she paid to ASM Affiliates.
"Since Ms. Kanda could reasonably expect the archaeological consultant would ensure that all work was in compliance with the agreed upon conditions, the SHPD is recommending that Ms. Kanda be accountable for only 20 percent of the total damages," the division wrote.
At the Land Board's August 13 meeting, testimony from Kanda and Craft revealed that after SHPD had approved the preservation plan GANDA had prepared, Craft informed Kanda that GANDA did not have any staff available to mark the sites to be protected or oversee the implementation of the plan.
Craft said she recommended that Kanda look for another firm to do the job, but later agreed to coordinate with Benson, a former GANDA employee whom Kanda also knew. As for flagging the sites and marking their buffer zones, that task fell to Kanda and her children, who walked the 22-acre property with copies of the archaeological survey as a guide.
Kanda said she provided the bulldozer operators with maps showing the sites and buffer zones. Benson was to be the site monitor and provide Craft with regular updates on the work being done, Craft said.
"I was very adamant that I needed to work with Lei before the work took place. I never had that opportunity," Craft said. She added that when she found out that work had taken place on the parcel, Kanda and Benson assured her that the preservation plan had been followed and no sites were damaged.
While she said she never did get any documentation of the work that had been done, she forwarded to SHPD Benson's letter reporting that all was fine.
"In hindsight, I certainly regret forwarding that letter," Craft told the board.
Bob Rechtman, CEO and a principal at ASM Affiliates, testified that Kanda was "let down by the system. More specifically, by various actors [including] SHPD, her grubbing contractor, and her archaeological contractor."
He agreed with SHPD's position that GANDA and Craft should bear the brunt of the fines, but said he felt that Kanda should not have to pay anything.
Board member Chris Yuen lamented that Benson did not appear to have been interviewed by SHPD and was not present at the board's Zoom meeting to answer questions.
"She's pretty clearly here a key witness," he said.
Yuen disagreed with Rechtman that Kanda should not pay anything, especially since the preservation plan required that clearing only occur with hand tools.
"I'm very sympathetic to Ms. Kanda, but I do think that as a landowner, she bears some financial responsibility for this," he said.
The board members were, however, open to reducing the total fine, since the features damaged didn't seem to them to be worthy of the maximum fine.
In the end, the board chose to apply a fine of $500 for the former ranch sites and $5,000 for the probable native Hawaiian sites, for a total fine of $180,000. GANDA and Craft would be responsible for $144,000 of that. Kanda's $36,000 fine would be reduced by what she paid to both archaeological consultants, leaving about $5,200.
— Teresa Dawson