Late last month, the Commission on Water Resource Management issued its decision and order in a contested case over the use of water from four major Central Maui streams. A few days later, it issued a drastically amended version – described as "errata" – after the petitioners in the case warned of a possible court appeal if certain findings regarding Mahi Pono, the largest prospective water user, weren't changed.
Nearly 20 years ago, to benefit native ecosystems and struggling area farmers and residents with appurtenant water rights, the community groups Hui O Na Wai Eha and the Maui Tomorrow Foundation petitioned the commission to amend the interim instream flow standards (IIFS) for Waiehu and Waikapu streams and Waihe'e and Wailuku rivers to reduce the amount of stream water diverted by the sugar plantation-era ditch system now operated by the Wailuku Water Company (WWC).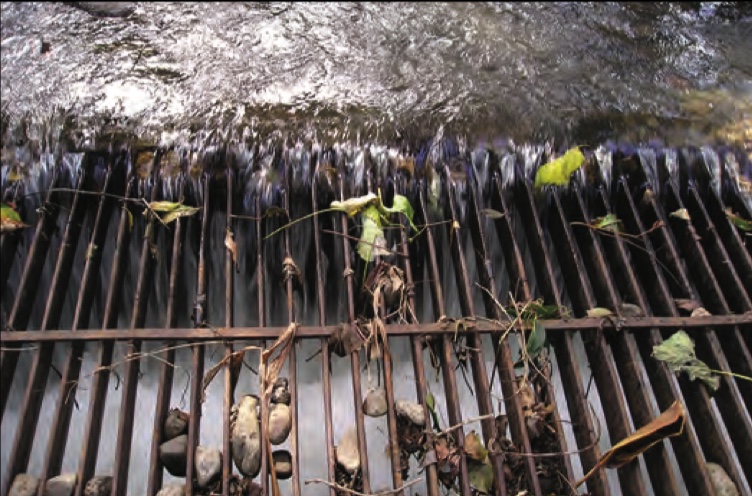 In April 2014, after slogging through public and contested case hearings and court appeals, the parties to the contested case reached an agreement on a new set of IIFS for the four streams that required more than 20 million gallons a day (mgd) to remain in them. Because the Na Wai Eha watershed is a desig- nated surface water management area, the commission subsequently received applications and held evidentiary hear- ings to determine who would receive permits for offstream uses of whatever water was available once the IIFSs are met, and how much water each permit- tee would be allowed to draw.
In November 2017, hearing officer Lawrence Miike issued his proposed findings of fact, conclusions of law, and decision and order. Two years later, before the Water Commission heard final arguments on Miike's recommendations, Mahi Pono, the Office of Hawaiian Affairs, the Hui, and Maui Tomorrow agreed to a stipulation and order under which Mahi Pono would receive an existing-use water permit with an initial allocation of 9.35 mgd.
The company, which plans to develop diversified agriculture on thousands of acres of former sugarcane land purchased from Alexander & Baldwin a few years ago, would be allowed to draw an additional 1.87 mgd — for a total of 11.22 mgd — if and when a licensed surveyor confirmed that: it had planted 1,850 acres of food crops in the Waihe'e-Hopoi fields before December 31, 2021; it consistently used 4.5 mgd from its Well No. 7 for reasonable-beneficial agricultural use; it had an actual need for the additional water; it developed and implemented a plan to minimize system losses; and it provided information sufficient to prove that the conditions had been met.
In its June 28 decision and order, however, the commission departed from that agreement and chose to issue Mahi Pono a water use permit for 15.65 mgd: 13.5 mgd for irrigation needs and 2.15 mgd for system losses.
The commission had also determined that Mahi Pono could draw 3 mgd from a well—Well No.7—and 0.1 mgd from 'Iao tunnel to help meet its total irrigation needs of 16.6 mgd.
Although the commission had decided to allow permittees to draw up to 2,500 gallons per acre per day for diversified agriculture, it did not seem to apply that rate cap to Mahi Pono's needs for the 3,650 acres of its Waihe'e- Hopoi fields. The 16.6 mgd the commission determined Mahi Pono needed for irrigation would mean the company would be using about 4,500 gallons per acre per day on those fields.
In a June 29 press release, Earthjustice, representing the petitioners, called attention to what they believed was an oversight by the commission regarding Mahi Pono's permit.
"We're hopeful that we can work out these important fixes and avoid more twists and turns including appeals," Hui president Hokuao Pellegrino was quoted as saying. He added, "After 17 years of carrying this case to this point, we can do better for our streams as well as for present and future generations who live and farm in Na Wai Eha."
A day later, the Water Commission issued revisions to its decision and order that drastically reduced what Mahi Pono will be able to draw from Na Wai Eha.
The commission found that the company needed just 9.125 mgd and that its claimed system losses of 2.15 mgd were "excessive and unsubstantiated."
The commission pointed out that WWC's system losses were only five percent of what it diverted. Mahi Pono's was nearly 14 percent of what it would have been allowed to divert under the June 28 decision and order.
In its errata issued June 30, the commission reduced Mahi Pono's allowable system losses to less than half a million gallons a day. It also recalculated its actual irrigation needs and increased the amount of water it could draw from Well No. 7 to 4.5 mgd, the amount called for in the 2019 agreement.
With the commission's revisions, Mahi Pono's permit now allows for the diversion of just under 5 mgd: about 4 mgd from Waihe'e River and 1 mgd from Wailuku River.
In total, the commission granted 176 water use permits, including Mahi Pono's.
The commission did not change the IIFS for the four streams much from what was agreed to in 2014, and it acknowledged in its decision last month that "there will be times when the offstream permittees will have no water or insufficient water, and times when the instream public trust permittees will have insufficient water and have proportionately lower deliveries. In times of drought even the IIFS will have to be decreased."
"To assist in meeting irrigation requirements during low-flow periods, the commission is supportive of permittees maximizing their reservoir storage capacities when stream flows exceed Q50 [the amount of water in the stream 50 percent of the time]. Permittees may be allowed to divert water in excess of their permit allocations in order to fill their reservoirs subject to a stream diversion modification approved by the commission. Permittees may be required to remove siltation to increase the capacity of their reservoirs prior to making this option available to them," it continued.
T&C Uses
Back in November 2019, when the commission heard final arguments regarding Miike's proposed decision and order, the Office of Hawaiian Affairs and the Hui objected to the limits he wanted to place on requests for permits for traditional and customary (T&C) Hawaiian practices, namely taro growing.
Miike had recognized only a fraction of the dozens of T&C permit applications from native Hawaiians wanting to grow taro. He had recommended granting T&C use permits only to people who could prove that prior to 1892, their ancestors used their properties the same way they planned to.
Office of Hawaiian Affairs attorney Pamela Bunn testified that the agency would be forced to appeal the commission's decision if it adopted Miike's recommendations on T&C permits. She also argued that Miike's recommendation to cap water for T&C uses to one acre also lacked any precedent and should be ignored.
The commission heeded her recommendations in its final decision.
"The commission believes that the origin of traditional and customary practices lies in traditional Hawaiian land tenure which allowed for kanaka to be able to move from place to place and still exercise their kuleana rights as they relocated," an executive summary of the decision and order states.
"The commission holds that T&C rights relate to both the practice and the person. Inasmuch as it is clear that the traditional and customary practice of kalo cultivation was established in the ahupua'a comprising Na Wai Eha prior to November 25, 1892, the commission has recognized applicants who attest that they are exercising T&C rights as a present day ahupua'a tenant and person of Native Hawaiian descent," it continues.
The decision and order concludes that taro growing "existed throughout all four watersheds prior to November 25, 1892, that the practice is related to family needs for subsistence, and that the manner in which the practice is conducted is consistent with tradition and custom. Therefore, existing and/or new water use permits for traditional and customary practices associated with growing kalo are issued in this case to any applicant who qualifies as a Native Hawaiian within the guidelines set forth in PASH [a Hawai'i Supreme Court decision regarding access] and who do not intend to grow kalo for a commercial purpose."
Also, rather than limiting T&C uses to one acre as Miike had suggested, the commission capped all permits for taro growing to 150,000 gallons per acre per day, which was the median inflow found in a study of 17 lo'i complexes across the state.
Among the applicants to benefit from the commission's departure from Miike's recommendations was the Hui's Pellegrino.
Back in 2019, Pellegrino had contested Miike's decision not to grant him and his wife, Alana, a Category 1 permit for their current and future taro lo'i.
Under Miike's proposal, T&C uses and general domestic uses, especially drinking water, would have been covered under Category 1 permits and given the highest priority during times of shortage.
Even though the Pellegrinos are native Hawaiian, Miike had recommended that their requested water allocation for taro cultivation be considered a Category 2 permit for those with appurtenant water rights, and a Category 3 permit, which covered new uses not tied to appurtenant rights and would only be honored if there was enough water.
Although the commission's decision and order didn't provide the Pellegrinos with much more water than what Miike had proposed, it did recognize that of the 124,775 gallons per day (gpd) it granted based on their recognized appurtenant rights, "123,150 gpd is also considered the exercise of traditional and customary practices."
T&C uses, under the commission's order, would also maintain top priority — along with domestic uses of the gen- eral public, the Department of Hawai- ian Homelands reservations, and Maui Department of Water Supply water uses — during times of water shortage.
For each stream, the decision and order contains a table that identifies a range of reduced allocations during drought conditions.
"[P]ublic trust water allocations will have priority over other reasonable and beneficial uses. If public trust uses must be reduced, reductions will be allocated proportionally. The commission retains emergency rule-making authority when needed to deal with extreme droughts," it states.
Next Steps
While the decision and order established how much stream water each permittee would be allowed to divert, the commission acknowledged that much more needs to be done to implement and enforce those allocations.
Back in November 2019, the commission received testimony that shed light on how difficult it will be to ensure that permit allocations are met and complied with, especially since portions of the ditch system cross difficult terrain and aren't well maintained. What's more, many users served by the ditches managed by WWC and Mahi Pono are unmetered.
Miike had recommended tasking WWC with developing an implementation plan, which the company's counsel, Paul Mancini objected to, arguing that was the commission's job.
In its decision, the commission required all permittees to report their water usage to the commission every month. Those without meters could use a practical method, such as a bucket, to measure how much water they were taking.
WWC and Mahi Pono were tasked with reporting monthly on how much water they delivered, including to ditch or 'auwai systems serving kuleana tenants.
The commission encouraged kuleana users on unlined 'auwai systems to find ways to reduce system losses through lining or piping. It also called on them to work together to maintain their ditches.
In the pre-Mahele period, maintenance of the ditches was a collective responsibility, the decision and order states.
"The resuscitation of kuleana lands for lo'i kalo is not only to allow individual kuleana to grow kalo through traditional practices but to do so in mutual cooperation and labor with neighboring kuleana, and a regulatory approach only solidifies the present focus on one's own kuleana irrigation needs."
It continues, "The commission encourages the kuleana permittees, community groups, and agencies to assist in the development of a community or hui style of management for these kuleana 'auwai to develop the community-sharing system that is needed to revive Na Wai Eha as the premier wetland kalo producer not only on Maui, but throughout the State."
— Teresa Dawson