Delay in 'Ohi'a Rust Rule: Last August, after many years of delay, the state Department of Agriculture finally approved rules to ban the importation of plants in the Myrtaceae family from other states, in hopes of protecting ohi'a from a devastating rust.
As of late February, the rules were still sitting, unsigned, on the desk of Gov. David Ige.
Meanwhile, the U.S. Department of Agriculture has proposed a rule that would do much the same thing with respect to international imports. Comments on the draft rule were due February 24.
The governor's office was asked to explain the delay, but had not responded by press time.
According to information from the Department of Land and Natural Resources' Division of Forestry and Wildlife, the federal rule is somewhat contingent on the state taking action, so it is important that the state rule be adopted soon.
Pepe'ekeo Point Changes: The construction of a large house on coastal property about seven miles north of Hilo is still stalled, but the transfer of ownership of the company – Hilo Project LLC – that holds title may mean changes are coming. The entity is now managed by SJSU Tower Real Estate Fund, LLC, affiliated with San Jose State University in California.
Bert Kobayashi, Jr., an attorney representing Hilo Project, informed the subdivision's management agent of the changes. The former owners – Gary Olimpia and Scott Watson – and their attorney, Steven Strauss, "are no longer affiliated with HPL and the property and do not speak for and/or represent HPL."
In future communications, Kobayashi wrote, "do not provide any information as to the property to anyone" other than Kobayashi or HPL spokesperson Leslie Rohn, "and specifically not to Olimpia, Watson, or Strauss."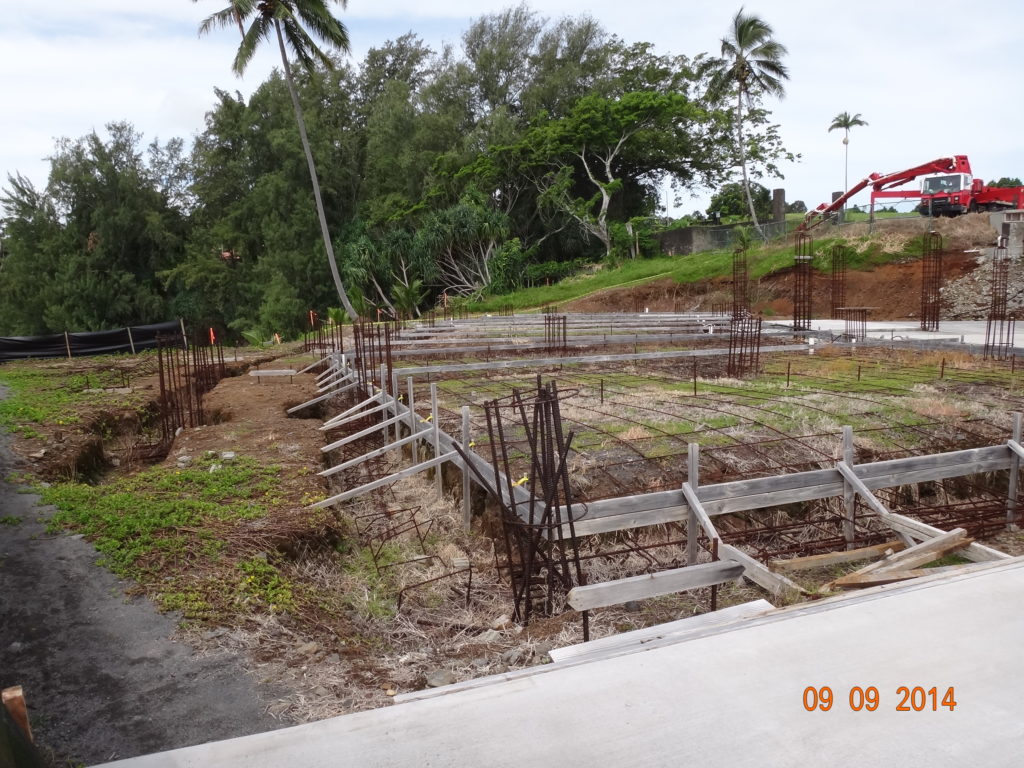 Meanwhile, Hilo Project has obtained a county permit to drain standing water in the unfinished swimming pool and remove rusting rebar from areas where construction had begun years ago. The contractor, Big Island Mechanical and Construction, is being paid more than $40,000 for the emergency work.
Rat Lungworm Corrections: Last month we incorrectly identified Dr. Alfred Mina, a Hilo veterinarian, in an article on rat lungworm.
Also, Dr. Argon Steel set us straight on his testing of bleach and chlorine as possible washes to remove slugs and snails carrying the parasite from produce. The 25 percent bleach solu- tion that Steel used "was 25 percent dilution of household bleach, which is about 6 percent, so the dilution I was using was actually 1.5 percent," Steel informed us. Also, the chlorine he was testing was actually chlorine dioxide.
We apologize for the errors.