If a Maui-based company called Work Force Developers, LLC, has its way, an entirely new town will be built on the Big Island over the next two decades, miles from any existing urban infrastructure.
As described in a 500-plus-page draft environmental assessment released on February 23, the new town of Nahikili will spring up on 1,559 acres of what is now pasture land at the northwestern junction of Waikoloa Road and Mamalahoa Highway, in the district of South Kohala. There would be a total of around 300 apartments, a commercial district, and "light industrial uses" – such as a self-storage facility, on just under 15 acres of intensively developed land. The remainder of the area will have 700 one-acre agricultural lots and 150 more ag lots of between two and five acres in size. Also included is a 29-acre "regional park" and a smaller "village green."
The developer does not yet own the acreage, but has informed the Hawai`i County Office of Housing and Community Development, which is the accepting agency for the draft EA, that it has an agreement with the current owners to purchase the property, which lies about four miles east of Waikoloa village and eight miles south of the town of Waimea.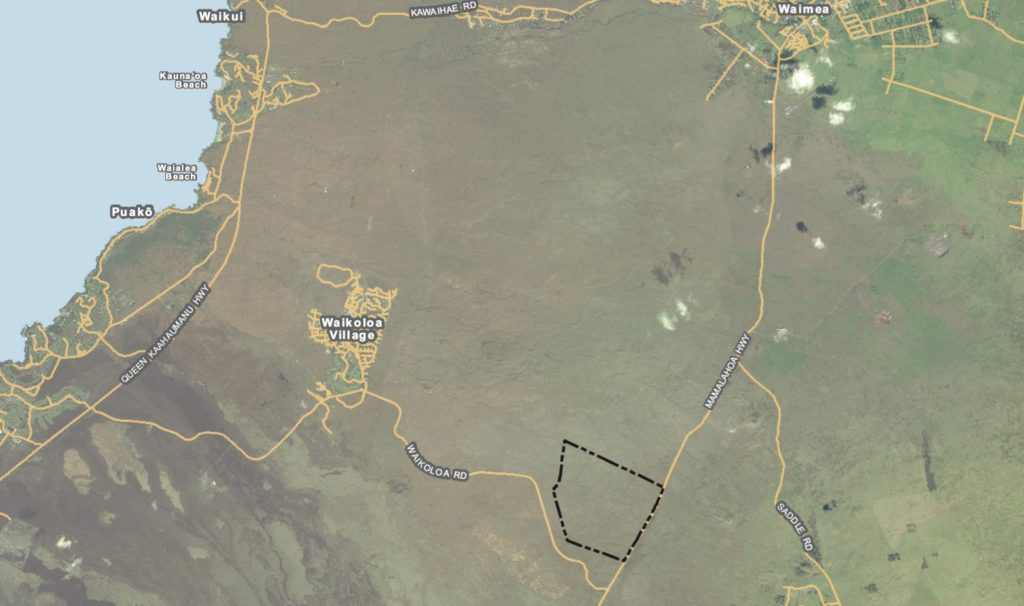 Because Work Force Developers is proposing to develop this under Chapter 201-H of Hawai`i Revised Statutes, addressing expedited approvals for affordable housing projects, it is exempt from any number of other laws that might preclude permitting for an urban-like development on what are now Agricultural District lands well removed from any similar development. In fact, the only reason that an environmental assessment was required of the project are Department of Health regulations that require a wastewater treatment plant be installed. That is the sole trigger of Chapter 343, the state environmental policy act.
While the Office of Housing and Community Development appears to support the project, the county Planning Department seems a lot less chuffed. In its comments on the pre-draft EA, planning director Michael Yee provides a long list of reasons why the project is inconsistent with current county planning designations.
One of the biggest hurdles the plan faces is the availability of water. Work Force Developers proposes to drill wells to satisfy projected demand.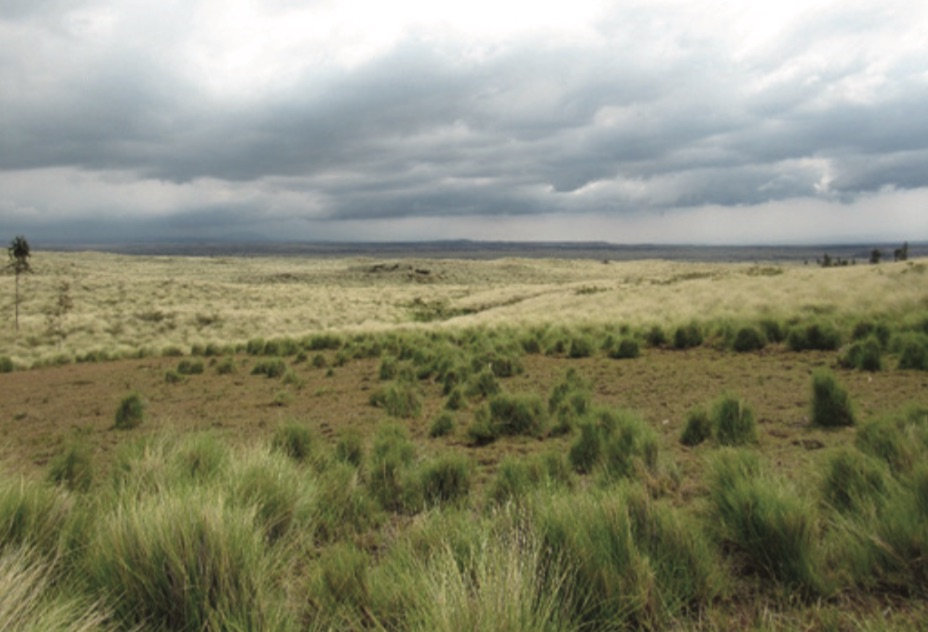 The draft update of the state Water Resource Protection Plan "estimates the sustainable yield of the West Mauna Kea Sector, Waimea Aquifer System at approximately 16 [million gallons a day] and quantifies that current use has reached 13.83 mgd, or approximately 86.4 percent of the sustainable yield," the draft EA notes.
"Should the final WRPP 2019 Update maintain the same sustainable yield estimates as in the 2019 Update Public Review Draft, the full build out of Nakahili may not be realized and alternative plans may be pursued."

— Patricia Tummons