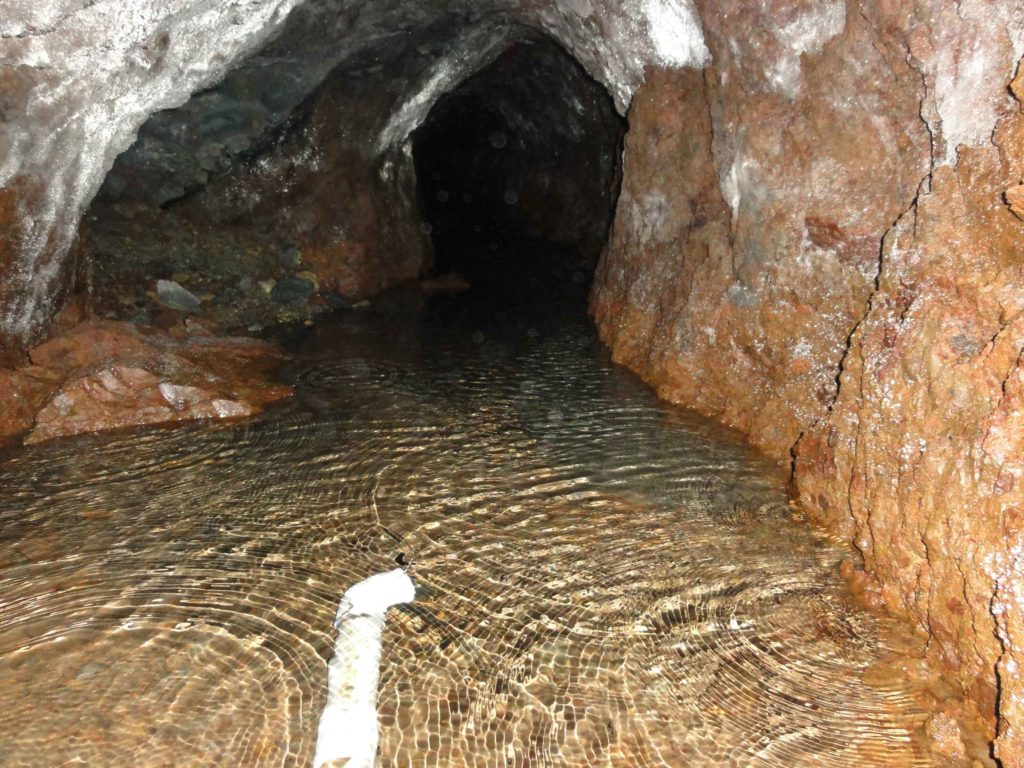 In 2016, the Legislature passed a controversial bill that gave two dozen or so individuals and companies throughout the state with revocable permits to divert water a period of three years (and perhaps longer) to secure long-term leases from the Board of Land and Natural Resources. The bill was aimed at circumventing the implications of a Circuit Court ruling that invalidated water permits that had been renewed unamended for more than a decade to Alexander & Baldwin, Inc., and its subsidiary, East Maui Irrigation Co. Ltd.
While a few of the more well-heeled permittees have made strides to reach that goal — A&B/EMI, Hawaiian Electric Light Company, and the Kaua'i Island Utility Cooperative (KIUC), for example — it became clear at the board's December 8 meeting that others, including farmers and ranchers, aren't any closer to reaching that goal than they were a year and a half ago.
Will any of them be able to meet the requirements for a lease — which may include an environmental assessment or impact statement, as well as a watershed management plan — before the three years are up? Will it even matter if they don't? With regard to the first question, Land Board members hashed out what could possibly be a path toward meeting those requirements in a timely manner and without extraordinary expense.
Public Trust Dispute
On November 10, 2016, the Land Board approved a one-year holdover of nine water revocable permits on Hawai'i and Kaua'i, pursuant to Act 126 of the 2016 session, which amended Hawai'i Revised Statutes Section 171-58 to allow water permittees who had applied for a lease to continue diverting water on a holdover basis for up to three years, "provided further that the holdover is consistent with the public trust doctrine."
Of the six permittees on Hawai'i island, all but one are located in Ka'u and use water from old diversion systems once used for sugarcane production. The remaining three permittees on Kaua'i include KIUC, an agricultural cooperative, and a man who diverts water for himself, another irrigation cooperative, and Kaua'i County.
In its recommendations to the board to renew the permits, the Land Division asked that the board find that the renewal was consistent with the public trust doctrine, as required by Act 126. However, one of the four identified public trust uses of water is the reservation of water for Hawaiian home lands. And according to Department of Hawaiian Home Lands (DHHL) program manager Kaleo Manuel, the Land Division failed to include any analysis of the permits' impact on such reservations in its report to the board, which, he said, was not provided to his agency in time for him to prepare a response.
"Usually, we get a chance to do an agency review. Had that happened, we would have provided written testimony," Manuel said. With regard to whether or not the recommended permit renewal complied with the public trust doctrine, he said, "it doesn't really, at all," in that it did nothing to protect DHHL's rights or reservations of water. "There's a lot of focus on the agricultural use, yet it [the report] fails to identify other constitutional mandates, DHHL, and 30 percent of [rent] revenues due to the department. In just that case alone, that analysis is missing from the conversation. It just tries to justify that agricultural uses are public trust uses," he said.
He continued that the authority under which the permits were being renewed was HRS 171-58. HRS 171-58(g), however, directs the DLNR to notify DHHL of its intent to renew water rights, he argued, adding that only a few permittees had discussed their intentions with DHHL.
Land Board chair Suzanne Case countered that the statute Manuel was citing applied to leases.
"A permit is a lease, just a short-term lease," Manuel replied, adding, "even though it's a month-to-month [permit], there needs to be some analysis or some type of assurance the rights of DHHL are protected."
He complained that the state permittees in Ka'u on Hawai'i island are able to divert water for their needs while DHHL homesteaders directly makai of them don't have access to water for ranching operations. He also lamented the low rent the permittees pay to the DLNR, since a portion of that goes to DHHL.
Regarding the Land Division's recommendation to continue to charge some permittees a mere $5 per year per million gallons of water, Manuel asked, "is that really the value? That is a concern … for all RPs because of the mandate that DHHL is entitled to 30 percent. It goes directly to rehabilitation … scholarships, grants, ag-tech assistance. That funding is the direct chute to protecting and supporting the Hawaiian rehabilitation fund."
In response to some of Manuel's criticisms, board member Yuen, a lawyer and farmer who lives on Hawai'i, argued that it was in DHHL's best interest to support the permit renewals, rather than fight them.
"I get frustrated with these abstractions like the public trust," he said before pointing out that the Hawaiian Homes lands are actually "way downhill" from where the state permittees take their water, and that if the agency wanted to get that water on its own, it would have to apply for a lease and build its own delivery system.
"This is a practical issue. You should be on the side of these people getting a lease and working with them. Hawaiian Homes has a lot more resources to do EAs [environmental assessments] and the like. On Hawaiian Homes [land], there's lots and lots of land you can't even raise cattle on because there's no water for it. It's about doing. It's not about coming to the board and debating 171-58," he said.
Manuel agreed, noting that DHHL has been working with the island's Department of Water Supply, which claims to own the system, and Land Division staff on practical solutions.
"DWS has been reluctant to provide DHHL with water to support its farmers. We've been trying. We've spent over half a million dollars looking to get an alternative to the system," Manuel said.
"We're trying to come up with practical solutions … so we don't have to come to this board and say water is being used as a non-public trust use and [there is] no access for public trust users," he said.
He conceded Yuen's point that building a new water delivery system over 10 miles was neither logical nor practical for DHHL, and that it wanted to tap into the existing system. In the meantime, DHHL's 25 beneficiaries in the area are struggling to get water for fire prevention, he said. "I just want to share the struggles we face," he said.
'Caught in the Crossfire'
Both before and after Manuel's testimony, board members devoted extensive discussion to figuring out how to help the permittees get their water leases before Act 126 expires. At least with regard to the Ka'u permittees, which get their water from a spring that doesn't feed any perennial streams, "there's a lot more water available than anyone is using," Yuen said.
For those permittees, some of which are "very small operations," Yuen said it would be very difficult for them to navigate the department's lease process. They include Kapapala Ranch, Wood Valley Water & Farm Cooperative, Kuahiwi Contractors (also known as Kuahiwi Ranch), and the Edmund C. Olson Trust.
Representatives from the Olson Trust, which also has a stake in the two Wood Valley permits and has developed an irrigation system for its farmers, testified that it had made almost no progress toward obtaining a lease, in part because someone they had initially hired to help with the process fell through.
The trust owns an irrigation system that serves more than 30 farmers who grow coffee, bananas, and other crops, according to CFO Jeff Clark.
"We've spoken to other farmers, a large macadamia nut orchard, that would like more water. It requires more infrastructure development. Now we're operating on a month-to-month permit. We've already made the investment. … We want to have some assurance we can continue to provide that," Clark said. He added that the trust has a hydropower plant that's fed by water coming down the hill from its coffee mill that generates enough power that "you could almost light up Pahala."
"We wanted to say one of the missions for the Olson Trust is to support … ag in general," he continued. "In Ka'u, we probably have the best prime ag land. Everything we grow down there grows bigger," he said, adding that there is an adequate water source and that his organization was "willing to invest in not only building the pipes to come down the hill but also maintaining those pipes."
"By no means is what we do a money-maker. … We don't do it because we see it as a revenue source. We know if we want to farm, we need water. The area economically could use some help and ag is a huge industry we believe we can continue to grow down there," he said.
Yuen and other board members toyed with the idea that management of the state's irrigation system be turned over to the state Agribusiness Development Corporation, but later rejected it when it became clear that at least some permittees, such as the Olson Trust, were more motivated and had more money than the ADC has to devote to maintaining their diversions.
"These are small farmers, small ranches. To prepare an EA and watershed management plan that are called for in the statute for a water lease is an enormous undertaking … These are not ag operations that are [making] lots and lots of money that they can use to spend on environmental consultants. I just don't see how it's going to happen. It's one thing if it was a plantation doing this …" he said.
He added that the state's water lease requirements were written back when sugarcane plantations still consumed most of the water diverted from streams and springs, "in a period when these were scarce resources."
Land Division staffer Ian Hirokawa told the board that his division was "trying to make it work as best we can under the law. We are sensitive. We are trying to balance everyone's needs."
His boss, Russell Tsuji, said he also understood Yuen's concern. "That was on our mind when this legislation came before the Legislature after hours and hours and hours of testimony," Tsuji said.
The bill that led to Act 126 stemmed from a decades-long fight between the corporations diverting dozens of East Maui streams, on the one hand, and Hawaiian cultural practitioners, taro farmers and conservationists who wanted those streams restored, on the other. The legislation was an effort to allow A&B to continue to meet the water needs of its sugar plantation and allow the state's other revocable water permit holders to also meet their needs.
"These people in Ka'u are getting caught in the crossfire. There's no marine life. There's no taro growers," Yuen said.
"The third year is coming up pretty fast and then the law sunsets and then we can't hold them over on the [revocable permit]. What are they going to do for water if they can't get through all these paperwork hurdles? We got to find a way to let this happen in a practical way … for people trying to grow things that supposedly people are in favor of," he continued.
To this, Tsuji pointed out that the permittees did sign a detailed letter from his division that explained the lease process.
Even so, board member Stanley Roehrig, also from Hawai'i island, said that the division needed to do more to help things along.
"Ka'u has a lot of water. Ag is a sleeping giant. The state has no plan for its development. This comes under the Land Division's kuleana. Until the Legislature comes up with something else, this is it, you two gentlemen," Roehrig told Hirokawa and Tsuji.
Board chair Suzanne Case reiterated Tsuji's point that it was the applicants' responsibility to meet the lease requirements.
"With all due respect, a lot of people down there are not sophisticated with advanced degrees to understand what we're doing here. … They've been living there a long time and we gotta help them," Roehrig replied.
Case acknowledged that the lack of progress among some permittees is a problem, but added, "I just want to make clear it's not the fault of our staff."
A Path Forward
To perhaps lessen the Ka'u permittees' plight, Yuen suggested that at least the water uses there could be exempt from the environmental review process required by HRS Chapter 343 and that the requirement to develop a watershed management plan could be met by using one that the DLNR has already prepared.
"The two major issues … the EA and the watershed management plan, I think both are solvable. When using an existing source that's been there 100 years and dealing with something that does not feed perennial streams and does not flow to the sea … I think [meeting the Chapter 343 requirement] could be done with an exemption," he said.
With regard to the watershed plan requirement, he noted that the DLNR had prepared one for the Ka'u forest reserve. "That's the watershed management plan. We should be able to get past these obstacles," he said.
With that advice, Land Board members Case and Roehrig encouraged the Olson Trust to move ahead with getting their water leases.
"How long does a typical water lease take?" Clark asked.
"It's never been done!" Yuen replied.
In the end, Yuen moved to approve the renewal of the permits (except for KIUC's permit on Kaua'i, which was taken up separately, but eventually approved). In making his motion, he stressed that he wanted the DLNR to work with the permittees on what they need to do to get their leases.
If it turns out that Ka'u water uses can't be exempted from Chapter 343, the department needs to tell the permittees to start doing an EA, he said.
"Time is running out. One way or another this has got to be decided," he said. He also asked that the department get confirmation on whether the DLNR's Ka'u forest reserve plan could serve as the permittees' watershed management plan.
"We're supposed to do something that's consistent with the public trust … by giving permits to people making beneficial uses. It may not be in the most perfect way … but [it serves the public trust] more than if it were denied and letting the crops die and cattle die," he said.
Board member Sam Gon agreed. "You cannot have [DHHL water] reservations unless you have infrastructure. If we deny, we would be erasing any way to have reservations," he said.
Regarding the problems Manuel had raised, board member Roehrig advised the Land Division to work with DHHL and the Hawai'i DWS to "to release and separate the distribution of the county water system from everybody in the Wai'ohinu (in Ka'u) area." He added that the division should get a legal clarification that part of the system's spring source "is a source for us to make state water leases directly to Hawaiian Homes beneficiaries."
Finally, Kaua'i board member Tommy Oi added that he wanted to see if the department could apply the approach to be made in Ka'u statewide, where it's applicable.
"We have issues on Kaua'i," he said.
The board then unanimously approved Yuen's motion.
P.S.
While the DLNR and the Land Board have been operating under the assumption that the holdovers will no longer be allowed beyond 2019, it's unclear whether that's truly a hard deadline. Act 126 states that the holdover permits can be renewed for up to three years and that the act will expire at the end of 2019, yet it also includes language that seems to keep the door open to holdovers beyond 2019.
The last two paragraphs of Act 126 state: "This Act shall be repealed on June 30, 2019, and section 171-58(c), Hawai'i Revised Statutes, shall be reenacted in the form in which it read on the day prior to the effective date of this Act; and
"Any holdovers first applied for under this Act prior to June 30, 2019, may be reauthorized, as provided in section 1 of this Act, beyond June 30, 2019" (emphasis added).
— Teresa Dawson