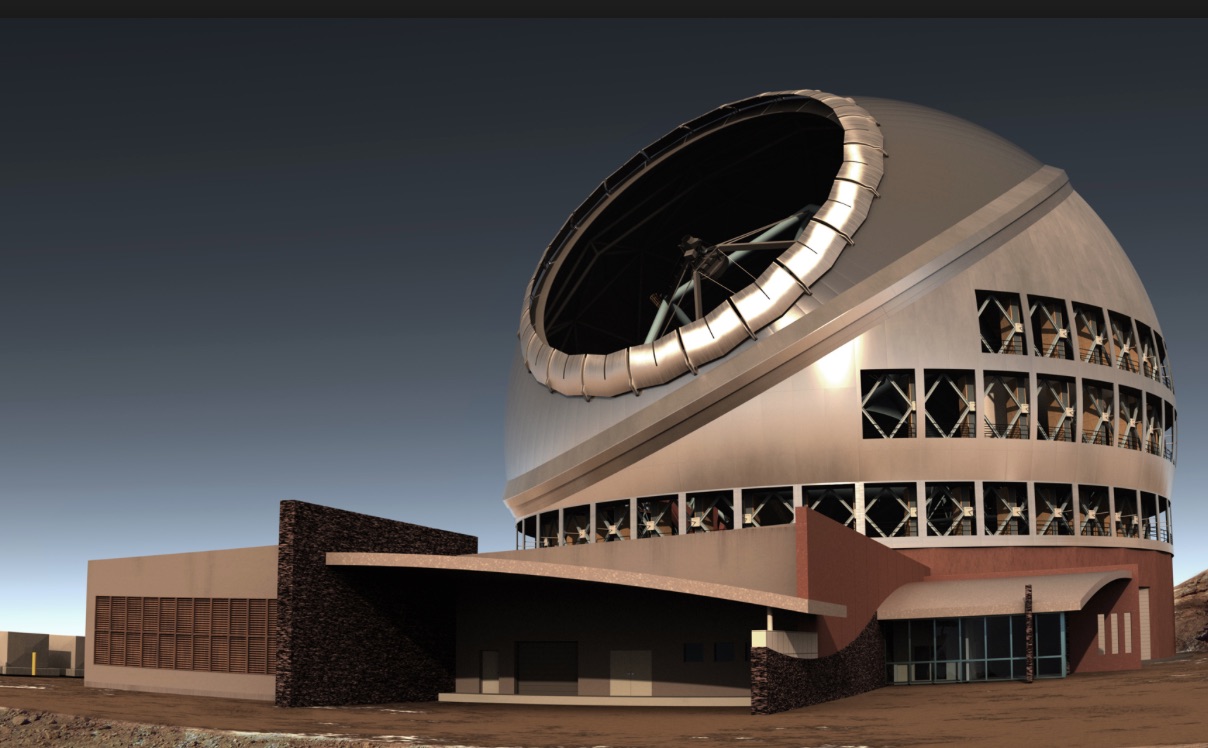 The decision of the Board of Land and Natural Resources to permit the Thirty-Meter Telescope to be built near the summit of Mauna Kea has been appealed to the state Supreme Court.
The appeal was filed on October 30, 32 days following the Land Board's entry of its decision to grant a Conservation District Use Permit to allow the facility to be built.
Appellants are the parties that were petitioners in the first contested case over the TMT back in 2012: Mauna Kea Anaina Hou and Kealoha Pisciotta; Clarence Kukauakahi Ching; the Flores-Case `Ohana; Deborah Ward; Paul Neves; and KaHEA, the Hawai`i Environmental Alliance.
Representing them is Richard Naiwieha Wurdeman. Wurdeman, it may be recalled, represented the same parties in the run-up to the contested case hearing last year, but withdrew immediately before the formal hearing began.