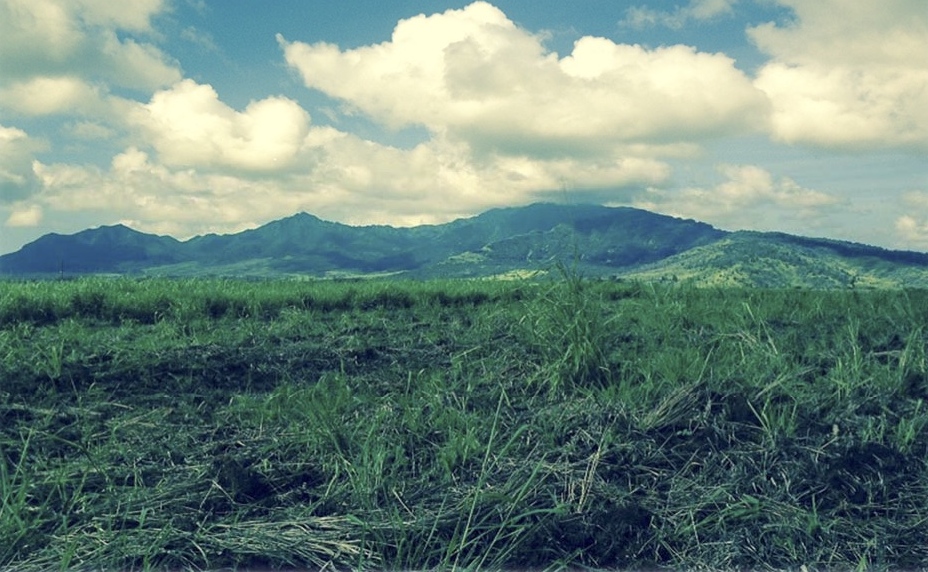 Plans to make the Whitmore area in North O`ahu the island's agricultural hub — complete with processing facilities, an agribusiness-technology park, and thousands of acres of farmland — are quickly coming together, at least when it comes to acquiring land. But developing the system of wells, reservoirs, pipes and ditches necessary to provide sufficient water to irrigate those lands is going to take some time and, according to a state consultant, could cost around $11 million.
Since 2012, when the state acquired 1,700 acres of farmland in North O`ahu from the former Galbraith Estate for $25 million, more than $14 million more has been spent buying up the surrounding lands that are part of the Whitmore Project, the brainchild of state Senator Donavan Dela Cruz who represents the area.
The project has been adopted and is being implemented by the state Agribusiness Development Corporation. To date, the agency has acquired the Tamura warehouse for $4.2 million; 24 acres from Castle & Cooke Co. for $3.6 million; and 257 acres from Dole Food, Inc., for $5.6 million.
This year, the Legislature and Governor David Ige approved the expenditure of $10 million for the purchase of even more farmland in the area owned by Dole Foods and Castle & Cooke.
So far, only Larry Jefts'Kelena Farms, Inc., has put any crops in the ground —it planted 75 acres of watermelons in April. Ohana Best Farm and Ho Farm, the ADCs two other tenants on the former Galbraith lands are still preparing their lease areas, clearing vegetation and amending the soil.
Water has been and continues to be a limiting factor for the Galbraith lands and even some of the lands more recently acquired by the ADC. A single well, capable of producing 2 million gallons of water a day (mgd), serves the entire 1,200 acres for former Galbraith land under ADC control (the Office of Hawaiian Affairs owns the remaining 500 acres).
Jefts has said that the well can serve, at best, 600 acres, an estimate that comes close to one made recently by Kennedy/Jenks Consultants, which had been hired to investigate the irrigation possibilities for the Wahiawa/North Shore area. In a report to the ADC on April 22, Kyle Okino of Kennedy/Jenks said the Galbraith lands would require 3,000 gallons of water per acre. Should the ADC end up leasing up to 1,700 acres of Galbraith and possibly some of Dole's lands, it would need 5.1 mgd.
The company came up with four alternatives: 1) draw all 5.1 mgd from nearby Lake Wilson; 2) use 1.5 mgd of reclaimed water from the Wahiawa wastewater treatment plant (which discharges into the lake) and draw 3.6 mgd from the lake; 3) draw 5.1 mgd from the Wahiawa Irrigation System (WIS), which includes effluent from the Wahiawa treatment plant; and 4) take 2.1 mgd from the WIS and 3 mgd from the lake.
The cheapest option would be Alternative 1, which Okino said would cost about $7 million, but ADC board member Roy Hardy, acting director of the state Commission on Water Resource Management, noted that diverting water from a natural source such as a lake would require a diversion permit from the commission.
The most expensive would be Alternative 2, which would cost $11 million, Okina said.
In addition to facing the cost of diverting water to the Galbraith lands, the ADC, Kelena and Ohana Best are working toward developing four reservoirs that would cost a total of about $6 million.
In May, the ADC published a draft environmental assessment (DEA) for the project, which would include the ADC's construction of a 10 million gallon reservoir and a three million gallon reservoir. Kelena Farms and Ohana Best Farm would build reservoirs of 3.1 million gallons each within their lease areas. Ohana Best is also proposing to drill a second well to serve its 160 acres.
ADC's reservoirs are expected to cost just under $5 million to construct, while the two privately built ones will only cost around half a million each, the DEA states.
— Teresa Dawson
For Further Reading
"ADC Gives Ho`opili Farmers First Shot at Large Chung of Former Galbraith Land," January 2013;
"ADC Supports Intent to Buy Whitmore Village Lands," February 2013;
"Former ADC Board member Wins First Galbraith License," June 2013;
"Water May Be Limiting Factor on Former Galbraith Ag Lands, December 2013.