Shop
Showing 1–12 of 16 results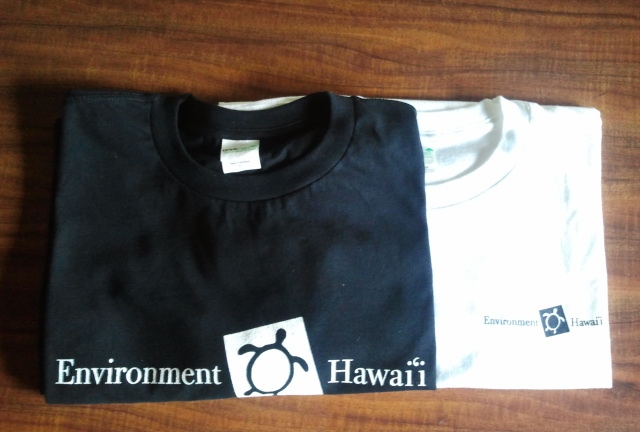 Environment Hawai`i has two new 100% cotton t-shirt designs, both of which feature photos taken by our staff.
We also still have available our original shirts featuring a drawing of the endangered Alala (Hawaiian crow) that noted cartoonist John Pritchett did for one of our early issues. (We are out of Black L and XL for this design.)
The shirts are available in S, M, L, and XL for $20 apiece.  Handling costs are $7.
The shirts can also be picked up at our Hilo office: 190 Keawe Street, Suite 29.
To order via phone, call our toll-free number: 1-877-934-0130.
To view or edit your billing or shipping details, click here.