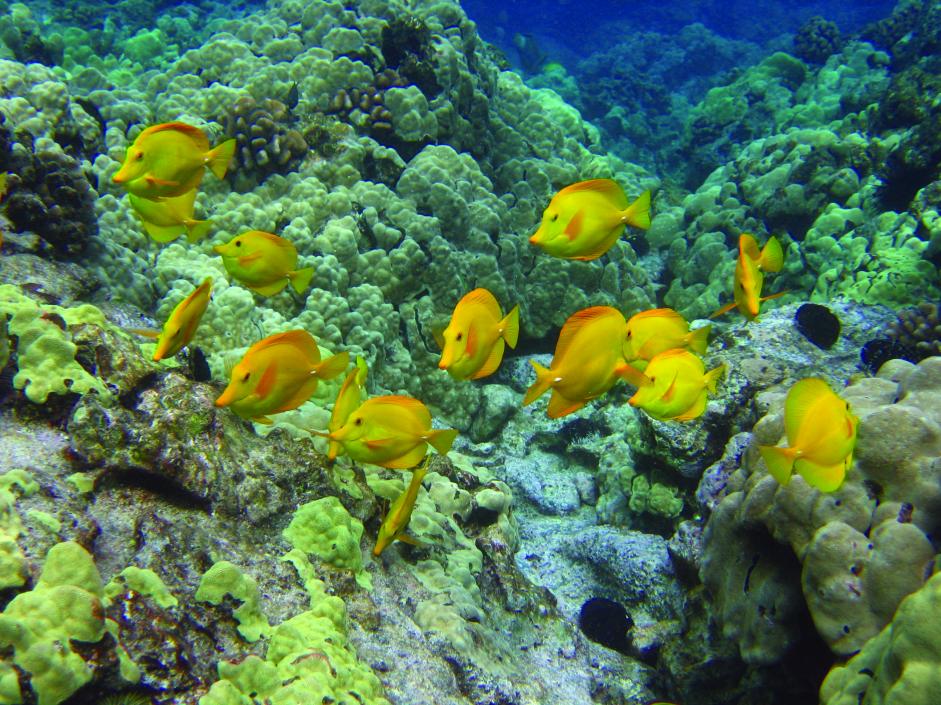 The Hawai`i Supreme Court has directed the First Circuit Court to issue an injunction halting the commercial collection of reef fish for aquarium purposes, granting the relief sought by four individuals and three organizations. In a unanimous opinion, the high court reversed the decisions of the Circuit Court and Intermediate Court of Appeals and enjoined the state Department of Land and Natural Resources from allowing any further commercial aquarium collection until issues raised by the plaintiffs are resolved.
The fundamental issue was whether the permits issued by the DLNR for aquarium fish collection and the DLNR's administrative scheme are subject to the Hawai`i Environmental Policy Act (HEPA), the court wrote in its decision issued September 6. "We hold that commercial aquarium collection … is subject to HEPA's requirements. We further hold that the record is not adequate for this court to determine whether recreational aquarium collection may be exempt from HEPA. Accordingly, we remand this case to the circuit court for further proceedings to resolve the issue of whether recreational aquarium collection under HRS § 188-31 and DLNR's administrative rules is also subject to HEPA."
Earthjustice represented plaintiffs Rene Umberger, Mike Nakachi, Ka`imi Kaupiko, Willie Kaupiko, the Conservation Council for Hawai`i, the Humane Society of the United States, and the Center for Biological Diversity. In a press release, attorney Summer Kupau-Odo stated, "The justices unanimously agree DLNR's practice of blindly doling out aquarium collection permits without studying environmental impacts is illegal."
The lawsuit challenging the practice was brought in 2012. "Throughout the five-year legal battle, DLNR refused to acknowledge the trade's impacts or even seriously study it," Earthjustice stated. "Instead, it argued the activity was not subject to HEPA because the agency hands out permits to anyone who applies and pays a nominal fee—that is, that DLNR lacked any discretion to prevent the reefs from being stripped by unlimited commercial extraction. The Supreme Court rejected this argument, pointing out that DLNR's failure to exercise the authority the legislature expressly gave it does not excuse noncompliance with HEPA."
Said Marjorie Ziegler, executive director of the Conservation Council for Hawai'i said, "Thanks to the Hawai'i Supreme Court, our reefs now have a chance to heal."
For more on this issue, see, "Supreme Court Grills Parties In Aquarium Fish Permit Case," from our May 2017 issue.