The Hawai'i Green Infrastructure Au- thority (HGIA) is required to deliver quarterly reports on its progress in distributing Green Energy Market Securitization loans and advancing the state's goals of energy independence to the Public Utilities Commission (PUC).
If House Bill 1593 becomes law, that will likely change and the authority will be free from the oversight provided by the PUC process, including the consumer advocate's mandatory review of proposed changes in GEMS loan programs.
The reports to the PUC have provided one of the few windows into the HGIA's activities and the GEMS loans it's distributed. However, even they have been fraught with contradictions and blunders. In one quarterly report last year, amounts loaned out were recorded as debits (program expenses) instead of as assets (accounts receivable).
The HGIA's most recent report — for the third quarter of fiscal year 2017, which ended March 31 — shows an astonishing increase over the previous quarter. As of December 31, just 33 residential loans were identified as being "approved and committed," with a total loan value of $1,098,310. Three months later, there were 1,229 "committed" loans with a total value of $10,521,128, nearly a 10-fold increase.
The increase may be the result of an evolving definition of "committed." A footnote to the second-quarter report defined "approved and committed" as loans "that have been approved with executed loan documents… There are no conditions pending. The contractor has begun work."
The third-quarter report defines "committed" more loosely: "This category includes loans that have been approved with executed loan documents with solar systems in the process of being installed as well as $9,600,000 committed to install 1,200 solar hot water systems on Moloka'i."
The Moloka'i Project
Details of the proposed Moloka'i loans are absent from the report. Minutes of the HGIA show that the project was approved at the authority's January meeting, with HGIA board member Jeff Mikulina, executive director of the Blue Planet Foundation, recusing himself from the vote, since Blue Planet is somehow involved in the project.
In discussions at HGIA meetings, the solar water heating project is said to involve Sust'ainable Moloka'i, the Blue Planet Foundation, and Hawai'i Energy, administrator of the Public Benefits Fund nourished each month with HECO ratepayer fees. In response to a written question about the project from Environment Hawai'i, HGIA administrator Gwen Yamamoto Lau replied, "The recipients of the loans will be the individual ratepayers (i.e., homeowner or renter) who apply for financing to install solar hot water heaters."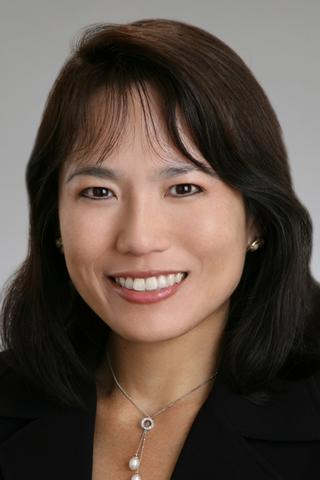 The PUC has not approved financing of solar water heaters with GEMS funds. Hawai'i Energy does, however, have a program that encourages installation of solar water heaters; according to its website, the Hawai'i Energy rebate, along with state and federal tax credits, can total nearly 70 percent of the system's purchase price in the first year. That's in addition to monthly electric bill savings of up to 40 percent.
Yamamoto Lau was asked whether GEMS financing of solar water heaters duplicated Hawai'i Energy's program.
She said it would not. Hawai'i Energy is limited to providing $500 rebates for eligible solar hot water equipment, she said. The HGIA "is collaboratively working with Hawai'i Energy to enable the installation of these energy efficiency measures by providing the financing needed for solar hot water heaters," she said.
Aside from HGIA approval, PUC approval is also needed for a loan program to fund residential energy efficiency (including solar water heating) and an on-bill repayment plan that will allow purchasers to amortize the loan over 18 years. In addition, "Each individual loan will need to meet the authority's on-bill product requirements," the report states.
At the April 21 HGIA meeting, Yamamoto Lau told board members she expected that "on-bill repayment will go live in December. We're going to start taking applications in July. Then we'll process it as if it's an on-bill repayment but it will be direct-billed through Concord. Once on- bill repayment goes live, it will show up on bills." Concord Servicing handles billing for the GEMS loans.
(Sust'ainable Moloka'i was registered as a nonprofit with the Hawai'i Department of Commerce and Consumer Affairs in 2011. The DCCA now lists it as not in good standing for failure to file a current annual report.)
Totals
Altogether, the third quarter report states, 49 residential GEMS loans have been made. Thirty-nine have been to O'ahu homeowners, nine have gone to Maui, and one to Hawai'i island. Total value of the residential loans is $1,681,117.
A total of four commercial GEMS loans have been funded, the report states, with a loan value of $1,149,863; just two of those, however, have been "approved and committed," with a loan value of $588,403.
Of the 33 residential loans that Yamamoto Lau counts as having been funded in her third-quarter report, just three fall into the category of very low income (30 percent to 50 percent of the area median income, or AMI) and nine into the low income category (50 percent to 80 percent of AMI). Seventeen fall somewhere between 80 percent and 140 percent of AMI, which is in the category of moderate income, while four have household incomes above 140 percent of AMI.
The report states that nearly 90 percent of the loans go to underserved households, including those with annual incomes of $100,000 or more. Yamamoto Lau explained how her agency arrived at this figure. Based on guidelines developed by the Hawai'i Housing Finance and Development Corporation, Yamamoto Lau stated, "a seven- person household with an aggregate gross income of $110,000 would be considered a moderate-income household with >90 percent AMI. Many of our borrowers have large families with five or more persons living in their households."
The credit-worthiness of loan recipients is similarly skewed to the higher end of the range, with 23 of the 33 loans going to those with FICO scores of 675 or higher.
In the annual plan for fiscal year 2018 submitted to the PUC in late March, Yamamoto Lau said that 269 households that are renters have benefited from GEMS loans. This was based on the number of units in the 7000 Hawai'i Kai Drive apartment complex, which so far has been the beneficiary of the largest single GEMS loan — $861,500 — that the HGIA has approved.
Only 54 units in the complex are earmarked for low-income households, however — households where income falls below 80 percent of the area median income.
But the PV installation financed with the GEMS loan provides energy only for common areas, not units occupied by any of the renters. There is no evidence that rents have been reduced to reflect the building owner's lower electrical bill. Yamamoto Lau said "renters of these multi-family projects benefit with lower common area utility costs." As a rule, residential rents do not include any separate fee for common area costs.
Bottom Lines
As of March 31, available GEMS funds stood at $141,691,260, with an additional $2,834,604 booked as accounts receivable. (Elsewhere in the report, the loan balance is given as $2,830,980; the discrepancy between the figures is not explained.)
Administrative and other costs of running the GEMS program came to $2,830,980.
The fund balance at the end of the reporting period stood at $144,525,864.
Even if House Bill 1593 passes and the requirement for quarterly reports, annual plans, true-up accounting, and other measures of GEMS performance to the PUC is eliminated, Yamamoto Lau said the HGIA would "still be required to be audited at least annually by a firm of independent certified public accountants and provide the results of this audit to the [Department of Business, Economic Development, and Tourism] and the PUC." She added that HGIA would still be subject to the state's Sunshine Laws enabling the public to attend board meetings, and that it will continue to post board meeting minutes on its website.
The HGIA does provide meeting notices on the state calendar website and also, as required by law, to individuals requesting agendas. However, few members of the public have ever attended an HGIA meeting; at the most recent one, April 21, no one but Environment Hawai'i was present.
The minutes are posted on a website: gems.hawaii.gov/learn-more/about-us, although as of press time, minutes for the March 10 meeting were missing.
As for the annual audits, they are not posted on the PUC docket website for HGIA (docket 2014-0135). Yamamoto Lau provided the FY 2015 and 2016 audits to Environment Hawai'i at our request.
— Patricia Tummons