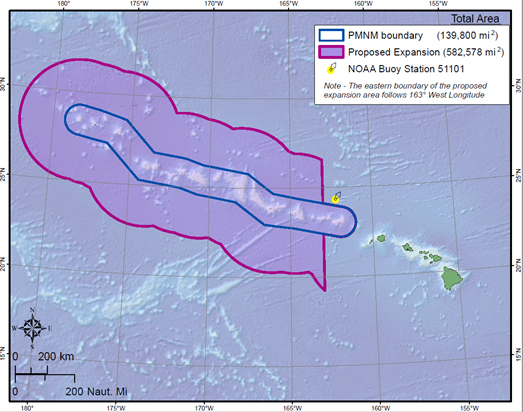 On June 16, Sen. Brian Schatz sent President Barack Obama a proposal to expand the Papahanaumokuakea Marine National Monument in the Northwestern Hawaiian Islands (NWHI). It was similar to one floated earlier in the month by the group of native Hawaiians who originally proposed the expansion. In response to concerns expressed by local fishers, the group had amended its original proposal to preserve access by Kaua`i and Ni`ihau fishers to two popular fishing buoys near Nihoa and Necker islands. Schatz's proposal, perhaps for ease of enforcement, excludes all federal waters outside the current monument east of 163 degrees West longitude. The change not only maintains access to the buoys, it also leaves open a large section of ocean used by commercial longliners, which have so far been the some of the most vocal opponents of expansion.
Whether Obama adopts Schatz's proposal remains to be seen. In any case, despite a vigorous attempt by NWHI Coral Reef Ecosystem Reserve Advisory Council member Linda Paul, it seems less likely than ever that all of Middle Bank, located at 161 degrees West longitude, will be included.
At its May 12 meeting, Paul initiated a lengthy discussion over whether the boundary should be expanded to include all of Middle Bank. Currently, the boundary cuts straight through it.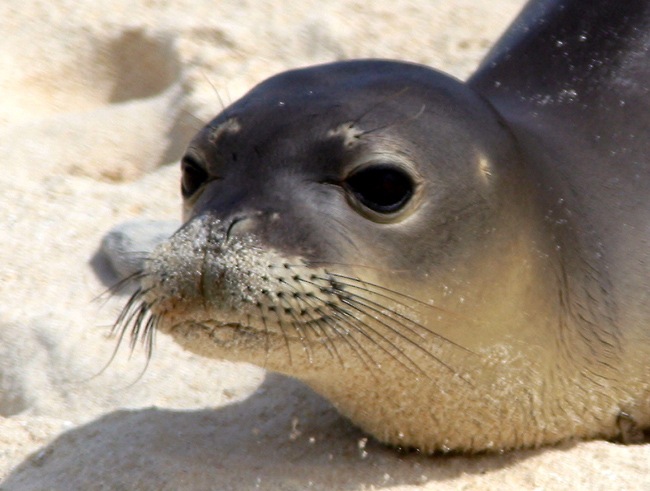 Including the entire bank would better protect the critically endangered Hawaiian monk seals that forage there, she argued. To alleviate the controversy over the expansion's impact on longliners, which catch a small fraction of their haul in the U.S. Exclusive Economic Zone around the NWHI, Paul proposed a tradeoff: expand the monument boundary out to 100 nautical miles on all sides, rather than out to the EEZ limit of 200 miles everywhere except at Middle Bank. Under her proposal, longliners could retain access to more than half of the area in the NWHI the currently fish in, while Middle Bank would be fully protected.
The council ultimately failed that day to reach consensus on whether to support the Native Hawaiian Cultural Working Group's proposed boundaries. At its following meeting on June 8, however, an overwhelming majority of council members voted to support the proposal as written at the time.
Before the vote, council member Pelika Andrade said,"Fishermen rely on that [area]. If we want to look at sustainability, we're doing more damage and sending the wrong message bringing that [boundary] closer to our populated areas."
Even so, Don Schug, a member of the advisory council, pointed out that the council, in an August 2014 letter to President Barack Obama on the Pacific Remote Islands Marine National Monument, stated that should the Papahanaumokuakea monument's boundaries ever be revised, Middle Bank should be placed entirely within the monument.
"Somehow we're going to have to explain to Obama why we changed our mind," Schug said.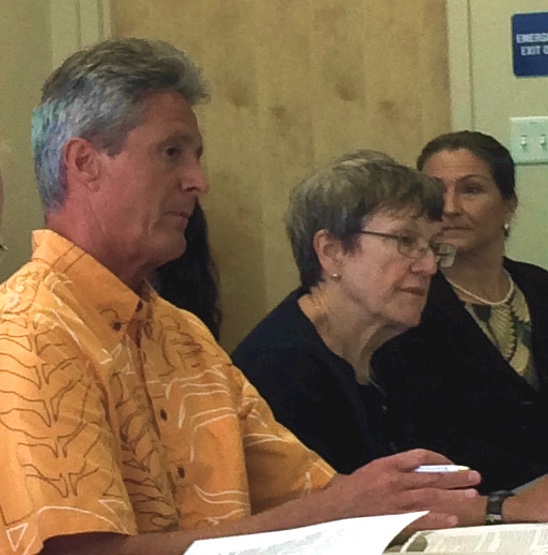 To this, advisory council chair Tim Johns argued that it was not bound by previous decisions.
Eric Kingma, enforcement and National Environmental Policy Act coordinator for the Western Pacific Fishery Management Council, noted that state catch data suggest 10 percent of commercial bottomfish landings come from Middle Bank and asked Paul whether there had been any monk seal interactions with fishermen there or any bottomfish stock depletion.
"Those questions need to be asked and answered to see if Middle Bank should be included or not," he said. "It hasn't been shown that fishing on Middle Bank is impacting the foraging success of monk seals. … Ask NOAA." (NOAA is the National Oceanic and Atmospheric Administration.)
Ecologist David Laist told the council Middle Bank is probably an important foraging area, adding, "Whether or not commercial fishing is affecting them is uncertain. I would not rule out the possibility that it does have an effect."
Laist suggested that the council recommend including Middle Bank, but keeping the current fishery management scheme in place until further research is done to assess the extent of the problem, if there is one. Paul made a motion that the council do just that, but it garnered only a handful of yes votes.
Andrade stressed that a key part of the expansion proposal is honoring the relationship between people and natural resources. Generations of her family have sailed to Middle Bank, she said. "What about the families who want to go there without a permit?" she asked, lamenting that a number marine areas have already been closed to fishing and many locals worry about more being lost.
"Let's gain the trust back. Let's do that," Andrade said.
Perhaps to allay the concerns over monk seals, council member and monk seal expert Bill Gilmartin noted that the seals on nearby Ni`ihau are doing well.
The council ultimately voted to support the working group's proposed boundaries. Schug and Paul voted in opposition; Gilmartin abstained.
— Teresa Dawson
Volume 27, Number 1 July 2016