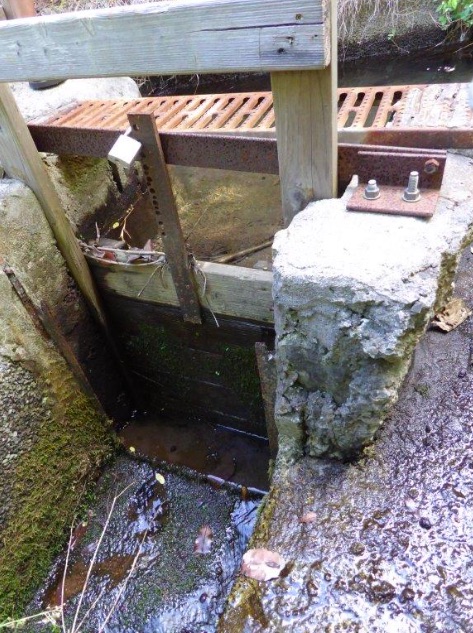 It's been more than a decade since the community group Hui o Na Wai Eha petitioned the state Commission on Water Resource Management to amend the interim instream flow standards (IIFS) of Waihe'e and Wailuku rivers and Waikapu and Waiehu streams. The streams (collectively known as Na Wai Eha or "the four great waters") have long been diverted for agricultural and other purposes, to the detriment of stream organisms, area residents and farmers with appurtenant water rights, and native Hawaiians wishing to exercise traditional and customary practices. With its petition, the Hui hoped to put an end to that.
It's been more than three years since the parties to the contested case that grew out of that petition agreed to a set of new IIFS for those streams that seemed to meet the needs of both instream and offstream users. But what seemed like a victory back then has turned out to be a letdown, to put it mildly. That's according to the Hui, Maui Tomorrow Foundation (MTF), and the Office of Hawaiian Affairs, which claim that Wailuku Water Company (WWC), which owns and operates the irrigation system that diverts water from those streams, has consistently and as recently as a few months ago failed to meet its commitments under the April 2014 settlement agreement, which the Water Commission made official in an order that same year.
In trying to address their complaints, the commission's staff has admittedly struggled in the face of limited data and staffing. Last month, it brought the general matter of monitoring and enforcing IIFS to the full commission for discussion. Having received recommendations from its hearing officer for new IIFS for dozens of diverted streams in East Maui and for Na Wai Eha, the commission is poised to issue decisions on them soon, bringing Maui's infamous, decades-long water disputes closer to a resolution. But as Hui president Hokuao Pellegrino told the commission at its December 19 meeting, "If we have these laws in place, the IIFS, but you can't enforce them, let's be honest, what's the point?"
'Shut, Locked and … No Flow'
Most recently, on October 9, Hui members hiked to the South Waikapu dam intake, ditch and reservoir to investigate the potential cause of the unusually low flows in Waikapu Stream that area taro farmers and residents had noticed throughout September. Under the settlement agreement and commission order, WWC must release enough water to the stream to meet an IIFS of 2.9 million gallons a day (mgd). That, apparently, wasn't happening. What the Hui found instead was that the sluice gate where water is to be released back into the stream was "completely shut, locked and that NO (0%) flow was returning to the Waikapu Stream below to meet the IIFS. Furthermore, the South Waikapu Intake Dam was diverting 100 percent of the Waikapu Stream. … The stream was dead between the Dam and Kalena Tributary," Hui board members wrote in an email that same day to Dean Uyeno, head of the commission's stream protection and management program.
"Hui o Na Wai Eha would like to kindly ask CWRM to address this issue with WWC immediately," they wrote.
Commission staff apparently spoke with and emailed WWC president Avery Chumbley about the Hui's claims. Chumbley's response: the low flows were due to low rainfall, not excessive water diversion.
Unswayed, attorneys for the Hui, MTF, and the Office of Hawaiian Affairs followed up with a November 6 letter to the Water Commission noting that the Hui had raised similar concerns in August 2016 about WWC's apparent failures to meet the IIFS and even filed a formal complaint. They also included some of the commission's own graphs of stream flows that showed when and how long the IIFS had not been met in 2016.
"While the commission and stakehold- ers have acknowledged the value of settlements like the 2014 IIFS order to resolve streamflow disputes, the commission can undoubtedly appreciate the viability of such agreements now and in the future critically depends on diligent compliance, monitoring, and enforcement. … [I]t should be clear that the current practice of no enforcement at all provides zero incentive to comply and zero consequences for violations — and directly results in the poor compliance record seen today," attorneys Isaac Moriwake and Pamela Bunn wrote.
Weeks later, on November 29, Water Commission director Jeffrey Pearson wrote Chumbley a three-page letter that acknowledged WWC's position and evidence suggesting that low rainfall in 2017 was the reason why Hui members saw low flows in Waikapu.
Pearson admitted that his staff has had difficulty monitoring flows in the stream following a September 2016 flood that washed away its gage. It installed a new one only last October.
While he noted that gage data suggests low rainfall was responsible for low flows in some cases, he added, "there is an unexplained low-flow period from late April to early May when streamflow drops below the 2.9 mgd IIFS. The 2016 streamflow record, in conjunction with the photographs provided by Earthjustice [Moriwake's firm] and the Hui, shows that Wailuku Water Company continues to take water at the South Waikapu Ditch diversion despite periods of low streamflow. This is in opposition to the IIFS agreed upon by the parties and approved by the commission."
Pearson stopped short of calling it a violation. Instead, he simply reminded Chumbley that the 2014 agreement and order requires WWC to release water at the South Waikapu ditch sluice gate when flows in Waikapu Stream fall below 2.9 mgd.
"During periods of low rainfall, there should be no water flowing into Reservoir #1," Pearson wrote.
'Flabbergasted'
To Pellegrino, a Waikapu taro farmer who said he relies on the IIFS being met at all times, the commission staff's response to the Hui's concerns was disheartening. At the Water Commission's meeting last month, he argued that, "from the get-go, there were challenges with Wailuku Water Company not meeting the IIFS." He claimed that WWC repeatedly failed to meet the IIFS for Waikapu Stream. "Not for a week, not a month, but for four months in 2016 alone," he said.
Part of the problem, he said, was that the commission's streamflow monitoring gages were installed on Chumbley's private property, leaving the community with no way to ensure on its own that the IIFS were being met. Because the commission only checks the gages and uploads the data to its website quarterly, the community is left in the dark for months, Pellegrino added.
When he or others notice low stream flows, "we contact staff. Rarely do we get a response," he said.
Pellegrino said that when he broached the Waikapu Stream issue with CWRM staff at a recent meeting on Maui, the response he got was, "I called Avery and he said there's water in the stream."
"For all the work we do in the community, that to me just wasn't right," Pellegrino told the commission.
Pellegrino went on to say that at a later meeting with several other concerned members of the public, Pearson said that there was no way to enforce the IIFS, no process in place to address situations of non-compliance, and no ability to impose fines or a violation.
"I along with 20 other people were flabbergasted at this honest response," Pellegrino said. "I like to work in collaboration. I don't like to scream and yell and make waves … It's disheartening when the type of responses come back: 'Hey, I know you collected pictures and video and data. I talked to the president of Wailuku Water Company and he calls you a liar.' … That's the kind of responses we're getting from the staff," he continued.
"I will tell you, if it was any of us doing anything illegal or not pono to these resources, I would be certain the table would be flipped and we would be fined to the greatest amount. The Duey issue last year is a perfect example of that," Pellegrino said, referring to an August 2016 enforcement case the commission staff brought against Hui members John and Rose Marie Duey for failing to obtain a permit for a pipe that fed their lo'i in a timely manner. (The commission rebuffed the staff's effort.)
"We almost have seven months in two years that Wailuku Water Company was supposed to comply and they weren't. Seven months. I don't know what else needs to be said in regards to that," Pellegrino said.
He conceded that the practice of enforcing IIFS was fairly new for commission staff, "but that still doesn't justify the lack of enforcement and inability to impose something other than a three-page letter reminding [WWC] there is an IIFS," he said.
Pellegrino offered some solutions: Make the diverters contribute to streamflow monitoring equipment and pursue community-based management with the Hui.
"We have an amazing board," he said, adding the Hui had just received a grant through the Office of Hawaiian Affairs to explore creating its own monitoring program for the streams.
"If we can't rely on you as enforcers, what else can we do? … We can't wait for somebody to fly over from O'ahu after two weeks following a formal complaint. … We need somewhat more immediate attention,"' he said.
He stressed how uncomfortable he was complaining to the commission and that he offered his criticisms "with the utmost respect for all of you."
"I know they're not fooling around," he said of staff. "They have one hydrologist for all Hawai'i streams. We want you to be staffed. We want you to have the budget," he said.
Questionable Authority
Before Pellegrino had testified, CWRM's Pearson and Uyeno briefed the commission on the staff's IIFS monitoring practices and enforcement abilities. Earlier in the meeting, the commission approved a request from Uyeno to purchase software that he said will lay the groundwork for real-time monitoring of streams statewide. "Enforcement relies on adequate monitoring. We can't regulate if we can't measure," Uyeno said.
With regard to having a regulatory framework to enforce IIFS, he argued that the state Water Code "is not set up for that" and the commission's administrative rules are "pretty much silent" on the matter. "It says IIFS should be met. That's it," Uyeno said. He and Pearson later added that recent rule changes to increase the total allowable fines from $1,000 per violation to $5,000 per violation applied to permits, not IIFS.
When asked by commissioner Neil Hannahs how it enforces IIFS, Uyeno replied that he tries to work with the diverters. For example, if there is evidence that the East Maui Irrigation Company was not releasing enough water from its system to meet IIFS in East Maui, commission staff would call EMI manager Garret Hew (now retired) and ask him to open a sluice gate a little further.
"You work to cure, but there's not penalty," Hannahs said.
Eventually, Uyeno said the stream monitoring system should get to a point where diversion data provided by WWC or EMI could feed into an online system where staff and others can compare reported water diversions with what's in the stream.
Should staff find that an IIFS violation has occurred, commissioner Mike Buck asked whether water use permits could somehow include a condition that would allow penalties to be imposed for failure to comply with IIFS.
"I'm trying to link permits to the existing rules. I haven't heard if we can do that," Buck said.
"We can look into it. There's no answer now," commission chair Suzanne Case replied.
When it came time for members of the public to weigh in, Bunn, who has been representing the Office of Hawaiian Affairs in the Na Wai Eha case for more than a decade, said, "I'm sort of appalled at what I'm hearing today."
She disputed CWRM staff's claims that they can't enforce IIFS because its rules are silent on penalties for non-compliance, citing the commission's administrative rule 13-169-3(a), which deals with penalties. It states: "Any person who violates any provision of this chapter or any permit condition or who fails to comply with any order of the commission [emphasis added] may be subject to a fine imposed by the commission. … For a continuing offense, each day's continuance is a separate violation."
This provision is why, when parties to the Na Wai Eha contested case reached the mediated agreement in 2014, the commis- sion enacted an order adopting all of the agreement's findings of fact, Bunn said.
"So there is an order of the commission establishing the IIFS. It may not be the neatest thing, like enforcing a permit, but it's doable. I'm not sure where the idea is coming from that it's not enforceable, and frankly, I think if the commission staff believes that it's not enforceable, the commission has a public trust duty to change that," she said.
"You can either try to enforce [IIFS] given these provisions, and if the diverter appeals it, see what the Supreme Court says. I think based on Waiahole [a seminal water rights case on O'ahu], we have a pretty good idea of what they would say about the enforceability of the IIFS. They called it basically the linchpin of the commission's fulfilling its public trust obligations," she continued.
While she didn't think any additional rulemaking was necessary, she suggested that the commission could decide to add some kind of penalty provision in its upcoming IIFS orders.
"The idea that the plantations still have control over these streams despite the code, despite the efforts of the commission, despite the efforts of the communities, it's unacceptable," Bunn said.
When commissioners asked whether staff still claimed it was unable to levy a fine for IIFS violations, Pearson suggested that his and Uyeno's positions were perhaps being misunderstood and that while cur- rent rules may be sufficient to pursue an IIFS fine, crafting a solid case would still be difficult.
"We can levy a fine and fight through the courts. We can do that. Our struggle is, do we fine for one day? Do we fine for one day it wasn't raining, when there may have been inadequate rain?" he said.
When commissioner Buck pointed out that they had just been presented with a graph showing when and for how long stream flows in Waikapu dipped below the IIFS, Pearson suggested that what was missing from the equation was data on how much water, if any, was also being diverted by WWC.
"What were the flows above the diversion? Were they diverting or not diverting?" he asked. He said the commission needed a gage above the diversions to help staff determine whether or not failures to meet the IIFS were WWC's fault.
"I'm sitting here and I can't come up with a way to bring a finable action," he told the commission.
That being said, he acknowledged that the commission needed to work harder to find a way to get a handle on IIFS enforcement and get it quickly.
Buck suggested that staff not wait until they have the perfect monitoring and enforcement scheme in place to go after potential IIFS violations.
"It's hard to bring the water diverters to the table. They'd rather not show up… I sense we kind of erred on 'Let's just try to do it voluntarily.' This is not just seven days. This is seven months [of potential violations]. … If we don't even try, it sends a real message," Buck said.
"It's time to bring some people to the table. If we're not successful, we're successful in letting them know we're trying," he said.
Pearson expressed some reticence to hanging a violation case on data from monitoring stations located on private land that would require trespassing to read them.
To this, Buck countered, "If we issue an order or permits, there's got to be a stipulation for access. It's a privilege to divert water."
'Getting Away with Murder'
To staff's claim that it lacked the data to discern whether low flows were the reason IIFS were not being met, Bunn told the commission she believed that was "something of a red herring" in the Waikapu case. Pearson's November 29 letter to Chumbley included a chart showing that WWC diverted 37.3 million gallons into Reservoir #1 during September, the same month Chumbley claimed the low flows were due to low rainfall.
The entire time the Hui was being "brushed off," CWRM staff had the data proving that a violation occurred, she argued. A monthly diversion of 37.3 million gallons works out to a diversion of 1.2 mgd at a time when there shouldn't have been any diversion, she argued.
Commissioner William Balfour, at least, was convinced by the Hui's arguments.
"I cannot understand how Wailuku Water Company gets away with what they get away with," he said.
The company controls the water, but what do they use it for? he asked.
"They give it to basically the farmers, kalo primarily, and it goes to the County of Maui for potable water. Beyond that … I grew up in Waikapu. This reservoir [WWC's Reservoir 1], what in hell does it feed?" he said.
"Wailuku Water Company has an obligation first of all to install mechanisms for measuring, to monitor and report it. Plain and simple. You're talking to a plantation boy, 40-plus years. Right is right. Wrong is wrong. As far as I can figure it out, they're getting away with murder," Balfour said.
Moriwake warned the commission that the Waikapu case was 'just the tip of the iceberg," given the impending IIFS deci- sions. "We have every opportunity to get this right. … This is a golden opportunity," he said.
Moriwake noted that the state Agribusiness Development Corporation and the Kekaha Agriculture Association had not yet complied with IIFS for Kaua'i's Waimea River and its tributaries, eight months after reaching a settlement agreement, "which we heralded as groundbreaking."
"We're just pulling teeth on the implementation details," he said, adding that as hard as it is to get diverters to agree to new IIFS, "we're having a whole new mountain to climb on the back end, implementing and enforcing the law."
Hannahs, like Buck, seemed eager to pursue some kind of enforcement in the Waikapu case, at least. "Let's try things. The party can come and argue against it. Why is this so difficult here? … The patience of a community, they come to us with evidence in a reasonable and rational way, how do we make this a priority?" Hannahs asked.
Aaron Strauch, also with the stream protection and management program, replied that the matter should be the commission's highest priority and that it will be for the new staff member that the commission expects to hire. Also a priority: developing a mechanism for reviewing data from diverters. "It's only because the community brought this to us we have this before us," he said.
Uyeno added that the data analysis software whose purchase the commission had just approved should also help.
In the end, the commission resolved to require staff to provide an outline of terms setting forth the conditions in proposed permits or orders regarding streamflow measurements and penalties. As attorney David Frankel noted earlier in the meeting, state law grants the commission the power to require the diverters to install streamflow monitors.
"You've noted the problem. … You need to be requiring the folks who have these permits to tell you how much they're diverting every day. It's distressing that's not often a condition," he said.
He also urged the commission to ask the state Board of Land and Natural Resources — which grants annual revocable permits to EMI and its parent company, Alexander & Baldwin, for the diversion of dozens of East Maui streams — to make it a permit requirement that A&B/EMI install meters to monitor streamflow.
"Do that when they [A&B/EMI] come in for their RP [revocable permit] renewable every year," he suggested before adding that the commission should also require its staff to provide annual reports on IIFS compliance.
— Teresa Dawson